Collection of Direct taxes (CBDT)
Bank of Baroda provides the facility of collection of various types of direct taxes viz Corporate Tax, Income Tax, Hotel Tax, Wealth Tax, Gift Tax, & Expenditure Tax, through its network of select -592- branches across all over India, which are covered under On-Line Tax Accounting System (OLTAS) w.e.f. 1.6.2004. To see a detailed list of these branches, Click Here
To pay your Direct Taxes online, Click Here
---
Goods and Services Tax (GST)
Challans are generated at the GSTN web site by the customer
Two modes for GST collection:
Internet Banking – Through Baroda Connect
OTC (over the counter) – Through Branch
Options for Payment available in OTC:
All branches are authorized to collect GST OTC Challan.
Nodal Branch for GST collection is Sir P.M. Road Branch, Mumbai.
For more details, please visit nearest Bank of Baroda Branch.
---
Collection of State Taxes
Bank of Baroda, provides the facility of collection of State Sales Tax/Professional Tax through its select -488- branches, in the States of Gujarat, Maharashtra, Uttar Pradesh, Delhi & W. Bengal.
To pay your Indirect Taxes online,click here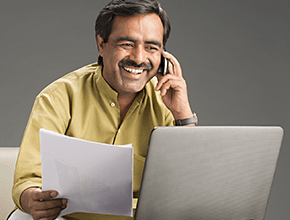 Request Callback
Please fill in these details, so we can call you back and assist you.