Urgent need of cash? Gold Loans from Bank of Baroda is your definitive solution to meet your financial needs. Apply for Gold Loan and get quick approvals at our Bank.
Avail the best interest rates for your gold, with ease
Loan Amount: Rs. 25 lakhs per borrower
Maximum Tenure: 12 months

Demand Loan, Over draft and EMI
Loan Amount: Rs.25 lakhs per borrower.
Maximum Tenure: 12 Months and Max. 36 months for EMI scheme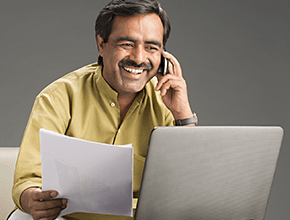 Request Callback
Please fill in these details, so we can call you back and assist you.