Standalone Health Insurance
Standalone Health Insurance
The comforts and luxuries of today's life come at a price- The price of uncertainties. The health of oneself and one's family is prime concern. Added to this, the fact that medical expenses are getting dearer, one ailment is all it takes to wipe out years of savings that was meant to realize your dreams. Get your insurance from Niva Bupa Health Insurance Company Limited and Star Health & Allied Insurance Company Limited TODAY!
Read More
Search

Filter

Filter by

Product Type

All
Niva Bupa Health Insurance Company Limited
Star Health & Allied Insurance Company Limited
Filter by
Product Type
All
Niva Bupa Health Insurance Company Limited
Star Health & Allied Insurance Company Limited
Reset
A policy that offers protection to you and your loved ones in case you meet with an accident because whatever happens, life must go on.

Educational grant and hospital cash.
Medical expenses extention.
Medical expenses extention.

Covers not just complications of Diabetes (both Type I and Type II) but also regular hospitalization.

Policy can be taken on individual and floater basis.
Two plans are available – Plan A and Plan B.

A super saver plan covering the entire family under single sum insured. Loaded with extra benefits.

Single policy for entire family.
Health Checkup benefit for every claim free year.

"GoActive goes beyond the coverage of your hospitalisation expenses as it takes care of your overall health. It gives you the option to choose the perfect cover for your needs. "

Retrieving data. Wait a few seconds and try to cut or copy again.
Health Coaching and ODP coverage.

A fixed benefit plan, it offers you a lump sum amount. Health Assurance is a unique health insurance plan tailored to provide a combination of covers to you and your family.

Unique flexible combination of personal accident & critical Illness cover.
Option to cover family.

Our product 'Health Companion' is affordable & comprehensive, designed keeping in mind the individual and nuclear family needs.

Direct claim settlement, cashless facility, and assured plan renewal for life
Up to 19 relationships covered in one policy.

Provides for reimbursement of hospitalisation expenses incurred as a result of illness/disease/sickness and/or accidental injuries.

No claim bonus of 5% for every claim free year up to 25%.

Covers to anyone from the age of 60 and permits entry right up to the age of 75 with continuing cover thereafter till lifetime.

Senior citizens aged between 60 to 75 years.
No pre-insurance medical test required.

An insurance plan (on pilot basis) for Cancer affected lives covering risk of recurrence/Spreading of Cancer (metastasis)/second cancer (second malignancy) unrelated to first cancer.

First ever health insurance product for persons diagnosed with Cancer.
Limited period offer.

This policy is for a person who has undergone for the first time the named surgery/intervention/correction for existing Cardiac diseases.

This policy has two Plan options-mGold Plan and Silver Plan.

No sub-limits or caps, the policy offers exhaustive benefits for the entire family designed to eliminate your health worries.

No capping on room rent.
Air ambulance assistance, second medical opinion are covered.

A Comprehensive health plan that ensures the best of service while you are travelling. With Star Health, simply take off and leave your worries behind.

Personal accident cover.
Emergency medical expenses.

Star Health brings you Super Surplus Insurance. It offers much larger coverage than the ones offered by basic plans.

No pre-acceptance medical screening required.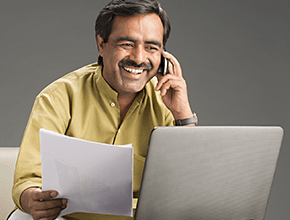 Request Callback
Please fill in these details, so we can call you back and assist you.

Can I avail a home loan from Bank of Baroda?

Yes, you can avail a home loan from Bank of Baroda, if you plan to construct or purchase a house/flat or extend your existing house/flat and, you are:

A minimum of 21 years
Employed or self-employed with a regular income.

What is the average tenure of a home loan?

We grant term up to a maximum of 30 years. The term for the loan will under no circumstances exceed the age of retirement or completion of 65 years of age, whichever is earlier.

The proposed owners of the residential accommodation as per the agreement for sale, in respect of which financial assistance is sought, must be co-applicants. Usually, joint applications are from husband-wife, father-son or mother-son, etc.

How much does Bank of Baroda lend?

Loan amount is determined on the basis of the repaying capacity of the applicant/s. Repaying capacity takes into consideration factors such as age, income, dependents, assets, liabilities, stability of occupation and continuity of income, savings, etc.
The maximum loan would be Rs.10 crores per unit to any individual applicant based on the area where the property is proposed to be constructed/purchased. We will extend a loan of up to 90% (for newly constructed houses/flat) of the cost of property under our Housing Loan Scheme.

For how long a period can I get the loan?

We grant a term up to a maximum of 30 years. The term for the loan will under no circumstances exceed the age of retirement or completion of 65 years of age, whichever is earlier.

But can I prepay the loan ahead of schedule?

Yes, you have the option to prepay the loan ahead of schedule either in parts or in full from your own sources.

What is the mode of repayment?

Equated Monthly Instalment (EMI): It means a uniform lumpsum amount, which includes repayment of a part of the principal amount and payment of interest, calculated on daily product basis.

or

Fixing the monthly/quarterly instalments on the graduated basis is permitted of EMI as requested by customers.

What is the security for the loan?

The security for the loan is an equitable mortgage of the property to be financed. The security for the loan is equitable mortgage of the property to be financed.

What are the supporting documents required while applying for the loan?

Common requirements for all applicants.

Application form duly filled in (with a photograph of all the applicant).
Residence and age verification, which may be established from the PAN Card, Election ID, Passport, Drivers Licence and Ration Card, etc.
Copy of approved plan and sanction letter from local civic authority.
Copy of NA permission.
One/two guarantor/s form/s and salary certificates: If a guarantor is in business, copies of I.T. returns or assessment orders for the last three years are required.
Bank passbook of statements for the last two years.
Latest salary slip/statement showing all deductions in case of employed applicants.
Certified copies of Balance Sheets and Profit and Loss accounts, IT acknowledgments, advance tax challans (for both company/firm and personal account) for the last three years in case of self-employed applicants.
Memorandum/articles of association for companies, partnership deeds for firms and a brief profile of your company/firm in case of self-employed applicants.

Additional requirement.

In case of purchase from builder
Copy of agreement for sale.
Copy of registration receipt.
Copy of sanctioned plan & sanction letter of the competent authorities.
Copy of NA permission/ULC order.
Copies of receipts of payments already made.
NOC from builders in our format.
In case of direct allotment in a Co-operative Housing Society
Allotment letter.
Share certificate. Society registration certificate.
Copy of sale/lease deed in favour of the society.
NOC from society in our format.
Possession letter in original.
In case of resale:
Copy of all the previous vendors' agreements duly stamped and registered and the registration receipts. (original to be given before disbursement).
NOC from society/builder in our format.
Original share certificate.

Whether you have any housing loan products for NRIs?

Yes. We have housing loan products for NRIs/PIOs. For details, please visit our website at Housing Loans to NRIs /PIOs