Star Cardiac Care Insurance Policy
The trauma of surgery and the financial drain thereafter is best known to those who have undergone one. Post the surgery, you must be certainly feeling better, but still worried.
Only Star Health, the Health Insurance specialist, understands your needs better and offers a custom made solution, just apt to ensure that you keep smiling, always. .
For those who've undergone the named surgery/ intervention/correction for the existing Cardiac diseases
Two plan options: Gold Plan and Silver Plan
Under section 1: Hospitalisation expenses for non-cardiac diseases and accidents are covered for both the plans
Under section 2: Gold Plan covers both medical management and surgical/interventional management
Under section 2: Silver Plan covers only surgical/interventional management
Out-patient benefit is available under both plans
Personal accident death cover is available under both plans
Bank of Baroda is authorised by the Insurance Regulatory and Development Authority to act as a Corporate Agent from 01/04/2019 to 31/03/2022 for procuring or soliciting business of Life Insurance, General Insurance & Standalone Health Insurance under the Registration Code CA0004". Insurance is the subject matter of solicitation. For more details on risk factors and terms and conditions, please read the sales brochure carefully before concluding a sale. The purchase of insurance product by Bank of Baroda customers is purely on a voluntary basis. The insurance products are underwritten by the respective Insurance company. Bank of Baroda does not perform any Insurance e-commerce activity on its website. The contract of insurance is between the insurer and the insured; and not between the Bank and the insured
Undergone PTCA (Stenting) or CABG (By-pass) procedure (within 7 years' period, prior to the proposal) or;
Atrial Septal Defect (ASD) or Ventricular Septal Defect (VSD) that has been corrected or;
Patent Ductus Arteriosus (PDA) that has been treated or;
Undergone RF Ablation to correct the underlying cardiac condition or;
Had an Angiogram done but no intervention was medically found necessary.
Product Brochures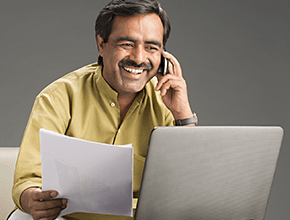 Request Callback
Please fill in these details, so we can call you back and assist you.

Accident Care Individual Insurance Policy

Diabetes Safe Insurance Policy

Family Health Optima Insurance Plan

GoActive

Health Assurance

Health Companion

HeartBeat

Medi Classic Insurance Policy

Senior Citizen Red Carpet Health Insurance Policy

Star Cancer Care Gold

Star Comprehensive Insurance Policy

Star Travel Protect Insurance Policy

Super Surplus Insurance Policy