Bank of Baroda is Backed by our Government!
---
Don't Just Save, Invest too!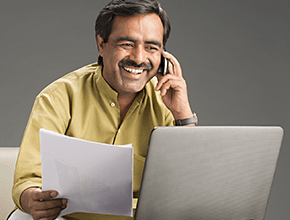 Request Callback
Please fill in these details, so we can call you back and assist you.

What is Government deposit scheme?

Government deposit schemes are a collection of savings instruments managed by the central government with the goal of encouraging citizens to save on a regular basis. They are launched with the intention of improving people's livelihoods and providing security for a better life. Each scheme is designed to benefit the individual in specific areas of their life. Some schemes provide financial security, while others focus on socioeconomic measures.

Which government scheme has highest interest rate?

The highest interest rate in government investment scheme is at present i.e., in Q3
Sukanya Samridhi Yojana (SSY) - ROI 7.6%
Senior Citizen Savings Scheme (SCSS) - 7.6%

Which is the best deposit scheme?

Because most government savings schemes are launched by the government, the risks of investing in them are very low. Contributions to savings schemes are safe and secure, in addition to providing good returns. The government sets the interest rates on savings schemes, which change every three months to a year. So, depending on the need and return as per customer demand, all schemes are good.

Why is it important to invest in government deposit schemes?

It is critical to invest in government deposit schemes for a steady income and a tax break.

How do I invest in government deposit schemes?

Investing in government deposit schemes is possible through branches, digital platforms and bank websites.

Which government deposit scheme gives highest return?

SSY (Sukanya Samridhi Yojana - ROI 7.6%) & SCSS -7.6% gives highest return.