Bank of Baroda is Backed by our Government!
---
Don't Just Save, Invest too!
Government Deposit Schemes
Make long term investments that are backed by the Government of India. Bank of Baroda offers to be the liaison between government investment schemes and your personal financial growth. Investing in government schemes can be a tax saving instrument and added benefit of attractive interest rates. What are you waiting for? Invest in Government Investment Schemes NOW!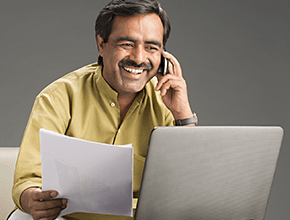 Request Callback
Please fill in these details, so we can call you back and assist you.