Make no compromises when it comes to your health
Tata AIG Medicare is an upgraded and, robust health insurance plan., It is bbuilt keeping in mind the one factor: no compromise when it comes to your health. Choosing the right mix of features and coverage levels is essential to get everything you would need at the time of a medical emergencyexigency. From 50% of cumulative bonus to restoration benefits on sSum iInsured, we have thought of it all, to make it the ideal health cover.
Restore bBenefits -Â It automatically restores your basic sum insured upon exhaustion of sum insured and accrued cumulative bonus for you and your family members
Global cCover- Covers mMedical eExpenses related to inpatient & dDay cCare. Hospitalisation on reimbursement basis of the Insured Person incurred outside India, provided that the diagnosis was made in India.
Cumulative bonus-Â 50% increase in cumulative bonus for every claim free year, provided policy is renewed with the Company without a break up to a maximum of 100%. In the case a claim is made during the policy year, the cumulative bonus would reduce by 50% in the following year.
Day cCare pProcedures- Covers expenses for 540+ dDay cCare tTreatment due to disease/ illness/injury during the policy period taken at a hospital or a dDay cCare cCentre.
Accidental dDeath bBenefits (optional cover) - Ccovers 100% of sum insured in the event of death of insured person due to accident. This benefitbeneï¬t is not applicable for dependent children covered in the policy.
Pre-Hospitalization expenses – up to 60 Days
Post-Hospitalization expenses – up to 90 Days
Domiciliary tTreatment – Covers mMedical eExpenses incurred by an iInsured pPerson for availing medical treatment at his home which would otherwise have required hHospitalissation.
Organ dDonor - We will cover for mMedical and surgical eExpenses of the organ donor for harvesting the organ where an iInsured pPerson is the recipient.
Second oOpinion -– second opinion from nNetwork pProvider or mMedical pPractitioner, if an iInsured pPerson is diagnosed with the Illnesses mentioned in the policy wordings during the pPolicy pPeriod.
Ambulance cCover – Rs. 3000 per hHospitalization
AYUSH bBenefits ï¬t – we will cover for expenses incurred on in-patient treatment taken under aAyurveda, uUnani, sSidha and hHomeopathy.
Hearing aAid – 50% of the actual cost or Rs. 10,000 whichever is lower, every third year.
Health cCheck-up – pPreventive hHealth cCheck-up up to 1% of previous sum insured subject to a maximum of Rs. 10,000/- per policy. The benefit is payable after every two continuous claim free policy years.
Daily cCash for accompanying an insured child if the iInsured pPerson hHospitalized is a child aAged 12 years or less, for one accompanying adult for each complete period of 24 hours. The benefit payable per day would be 0.25% of base sum insured and maximum of Rs. 2000 per day.
Daily cCash for choosing shared aAccommodation – benefit payable if insured person is hHospitalized in Shared aAccommodation in a nNetwork Hospital for each continuous and completed period of 24 hours the amount payable would be would be 0.25% of base sum insured and a maximum of Rs. 2000 per day.
Consumable bBenefits: Covers expenses incurred, for consumables, which are consumed during the period of hospitalization directly related to the insured person's medical or surgical treatment of illness/disease/injury.
Compassionate Travel: Covers expenses up to Rs. 20,000 related to a round trip economy class air ticket, or first-class railway ticket, to allow the iImmediate fFamily mMember to be at insured person's bedside during his stay in the hospital.
Global cover
Restore benefit
Wider range of sum insured
No medicals required
Consumables bBenefit
50% of cumulative bonus
Minimum entry age - This policy covers persons in the age group 5 years onwards (Dependent children between 91 days and 5 years can be insured only when both parents are getting insured)
Maximum entry age - 65 years. However, renewals are lifelong
Covers up to 7 members (sSelf, sSpouse, up to 3 dependent children and up to 2 dependent parents)
---
Free look up Period-
You have a period of 15 days from the date of receipt of the policy document to review the policy terms/conditions. In case of any policy related objections, you have the option to cancel the policy and premium would be refunded as per free-look regulation laid down by IRDAI.
---
Policy Tenure-
Policy tTenure oOptions - 1/2/3 years
---
Bank of Baroda is authorized by the iInsurance rRegulatory and dDevelopment aAuthority to act as a cCorporate aAgent from 01/04/2019 to 31/03/2022 for procuring or soliciting business of lLife iInsurance, gGeneral iInsurance & sStandalone hHealth iInsurance under rRegistration cCode CA0004". Insurance is the subject matter of solicitation. For more details on risk factors, terms and conditions please read the salesread sales brochure carefully before concluding a sale. The purchase of iInsurance product by Bank of Baroda customers is purely on a voluntary basis. The insurance products are underwritten by the respectiveby respective iInsurance company. Bank of Baroda does not perform any iInsurance e-commerce activity on its website. The contract of insurance is between the iInsurer and the iInsured; and not between the bBank and the iInsured.
| | |
| --- | --- |
| Family Floater Discount | Long Term Discount |
| 20% for 2 members | 5% for 2 years tenure |
| 28% for 3 members | 10% for 3 years tenure |
| 32% for more than 3 members | - |
Note:For detailed product benefits, terms and conditions, please visit www.tataaig.com and refer Product Brochure and Policy Wordings from the links below
Product Brochures
policy wordings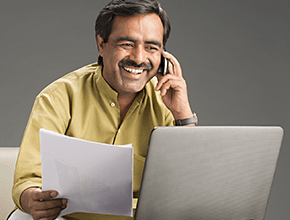 Request Callback
Please fill in these details, so we can call you back and assist you.

Chola Fire Property

CholaMS Group Health Insurance

National Mediclaim Policy

National Super Top Up Policy

Auto Secure Private Car Package Policy

Auto Secure Two-Wheeler Package Policy

CholaMS Motor Insurance

Travel Guard by TATA AIG

Overseas Mediclaim Business and Holiday

Overseas Mediclaim Employment and Studies

AIGC business guard