Digital Platform to track OTS (One Time Settlement) / Compromise cases
Bank of Baroda has implemented Online One Time Settlement System (OTS System) on bank's website. In this system, NPA borrowers/guarantors/authorized persons can apply for OTS (one-time settlement)/compromise settlement through the below link: https://bobacs.bankofbaroda.co.in:8443/ - /settlement . A Unique Application Number (UAN) will be generated for application submitted by borrower. Applicant can track the status of his/her OTS application by UAN through web site.
All borrowers/guarantors/authorized persons can utilize the online OTS platform by applying for the OTS/compromise proposal.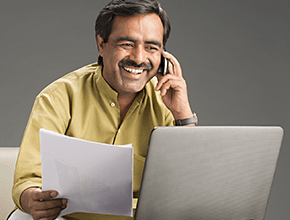 Request Callback
Please fill in these details, so we can call you back and assist you.