The Pensioners being Senior Citizens and respected community of the country, it is Bank's endeavor to provide excellent and hassle-free services to them. We provide pension payment facility to following categories of pensioners across the country through our Centralized Pension Processing Centre at Gift City, Gandhinagar:
Central Civil
Freedom fighters
Railway
Defence
Telecom/Postal
Various State Govt. Pensioners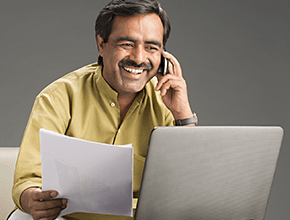 Request Callback
Please fill in these details, so we can call you back and assist you.