Our Bank is integrated with ESIC Portal for collection of insurance contribution from various employer, for their employees through BOB Net Banking. Any employer who desires to make payment towards insurance contribution needs to select Bank of Baroda Net Banking, at the time of making payment on ESIC Portal. When user selects BOB Net Banking, URL is directed to our Bank's Internet Banking Portal.
Nodal branch: Parliament Street Branch, New Delhi
Rs. 10 per transaction charged from the customers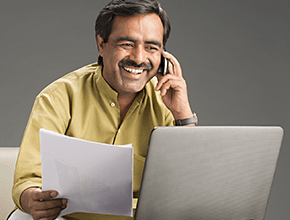 Request Callback
Please fill in these details, so we can call you back and assist you.