The Reserve Bank of India acts as a banker to the Central and State Governments in terms of the provisions of Sections 20,21 and 21 A of the Reserve Bank of India Act, 1934. The Reserve Bank carries out the general banking business of the governments through its own Offices and branches of public sector banks. The business of State Government is done by the RBI and Agency Banks by means of an agreement entered into between the State Governments, RBI and Agency Banks.
The list of Sub- treasuries authorised to conduct State Government Business is as under-
Service Branch, Ahmedabad
M.I. Road, Jaipur
Serviceli Branch, Mumbai
Service Branch, Kanpur
Haldwani, Uttarakhand
Rajaji, Chennai
Saja, Raipur, Chhattisgarh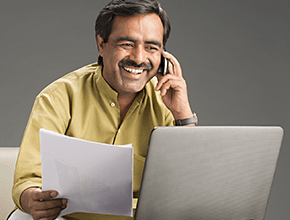 Request Callback
Please fill in these details, so we can call you back and assist you.