Collection of Direct taxes (CBDT)
Bank of Baroda is an authorized agency bank for collection of Pay Direct Tax and Indirect Taxes through Physical & online mode. Customer may submit the duly filled in challan to the branch to payment of Tax.
You pay your taxes from the comfort of your home or office through your Baroda Connect and Debit Card.
Click here for payment https://onlineservices.tin.egov-nsdl.com/etaxnew/tdsnontds.jsp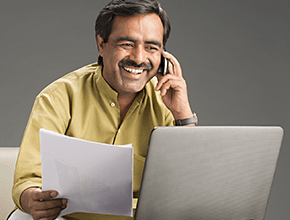 Request Callback
Please fill in these details, so we can call you back and assist you.