Bank of Baroda focuses on its employees, offering a career rather than just a job. Various initiatives are in place to groom employees throughout their life cycle.
A best-in-class new hire on-boarding program
The program spans 6 months for officers and 2 week for clerks. The program for officers consists of classroom training sessions, covering basic aspects of operations, credit and forex, and comprehensive branch rotations which take you to a variety of branches of various types (like Rural/Semi Urban, Urban/Metro, advances-focussed). Apart from taking care of the functional on-boarding of newly hired officers, the bank also carries out a cultural on-boarding exercise, providing various forums for new hires to interact with senior management.
Carefully crafted career path policy
The career path policy in the bank ensures a rich variety of exposures in areas like operations, credit, forex, and administration/facilitation for all officers joining the bank. It ensures that over time, all officers are wholesome, holistic bankers. The policy also ensures a growth track for all employees in the bank.
A comprehensive talent management system to groom future leaders of the bank
Over the next few years, the Bank is poised for aggressive growth in business under its Transformation Process. Bank has put in a place a system which proactively identifies and groom future potential leaders This includes giving them proper exposure in various roles, giving them the right trainings, etc. to assume leadership roles in the future including succession planning for critical positions.
Wide range of employee benefits:
Bank of Baroda, with a network of 97 branches/offices has the second highest number of international branches among all Indian banks.
Offices across 24 countries, covering major financial centres of the world, including New York, London, Dubai, Hong Kong, Singapore
India Based Officers identified and posted for overseas assignments for tenure of 3 to 5 years. ~20% of Scale IV officers have had an overseas stint.

The bank's rotation policy ensures rich exposure across departments - operations, credit, forex and admin offices

Opportunity to serve the entire gamut of customer types

Both older generation as well as Gen-next customers bank with Bank of Baroda. The bank with its wide spread of branches allows you to serve the entire gamut of customer types - from small town farmer to big town corporate.

The bank as on August 2019 has 2137 Metro, 1853 Urban, 2525 Semi-urban and 2930 Rural branches i.e. with a total of 9445 branches across India. In addition to that, being the country's International Bank, has 100 overseas Branches across the globe.

Exposure to various space business vertical

The bank offers a variety of vertical specializations, like SME, Retail, Mid-Corporate, large Corporate. The bank has created a host of specialised outfits, including Retail Loan factories to take care of Retail credit, SME Loan factories to take care of SME lending, Mid-Corporate branches which cater specifically to Mid-Corporate customers, and CFS branches specifically to take care of Large Corporate customers.

Unique opportunity to function as training faculty

The Baroda Academy setup in the bank provides select employees a chance to function as full time training faculty. In addition, the bank identifies candidates with teaching potential to function as Associate Faculty, who take 8-10 days of training every year

Opportunity to be part of the bank's social initiatives

Baroda Swarojgar Vikas Sansthan provides training to unemployed youth in Rural/Semi Urban areas. Baroda Grameen Paramarsh Kendra is a center for knowledge sharing, problem solving , and credit counselling for the rural community.
State of the Art
State of the art branches
Recognizing the challenges of the future, the Bank has given a boost to sales growth by enhancing customer satisfaction and by making possible alternate channel migration, thus reinventing itself to challenges of the 21st century. All the bank's Metro/Urban branches have been converted to "Baroda-Next" branches, providing a pleasant branch banking experience.
State of the art infrastructure
The bank has state of the art infrastructure, with modernized Corporate offices; all Zonal and Regional offices linked with video conference facilities.
State of the art technology adoption
All branches, extension counters, overseas business are linked with the Core Banking Solution, providing seamless networking and communication across the bank's branches and other units.
State of the art products
The bank offers a variety of technology enabled products to its customers, including Internet Banking (Baroda Connect), Mobile Banking (M-Connect) and facility for IMPS (Interbank Mobile Payment Service)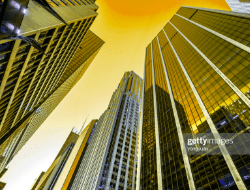 Team that Wins
Bank of Baroda is winning in the markets, having been built on a saga of vision, enterprise, financial prudence and corporate governance.