Package cover designed for SME
This cover can be availed by all manufacturing/Non-manufacturing commercial organizations.
Selection facility is available for all other available coverage except fire
Workman compensation, PL, CGL & Fire available as standalone covers.
---
Insurance Coverage provided for:
Property Risk
Building & Saleable Stocks
Furniture & Fixtures
Machines & Electronics
---
People Risk
One self - Personal Accident
Staff - WC insurance
Customers - Public Liability
---
Financial Risk
Money in Safe/Transit
Employee Infidelity
---
Coverage
Mandatory Cover: Standard Fire and Special Perils
Fire
Lightning
Explosion/implosion
Aircraft damage
Riot Strike and Malicious Damage
Storm, cyclone, typhoon, tempest hurricane, tornado, flood and inundation
Impact damage due to rail road vehicle or animal not belonging to insured
Subsidence and landslide including rockslide
Bursting and/or overflowing of water tanks apparatus and pipes
Missile testing operations
Leakage from automatic sprinkler installations
Bush Fire
---
Optional Covers**
Burglary
Money in Safe
Money in Transit
Electronic Equipment
Portable equipment
Machinery breakdown
Plate Glass
Neon Sign
Workmen's Compensation
Personal Accident
Public liability
Baggage
Fidelity Guarantee
---
Add-ons
Burglary
Earthquake
Terrorism
Fire Extinguishing Expense
Omission to Insure
Escalation
Removal of Debris
Impact Damage
Fire Loss of Profit
---
Note:For detailed product benefits, terms and conditions, please visit www.tataaig.com and refer policy wordings from the link below:
---
Policy Wordings Link click here
Bank of Baroda is authorized by the Insurance Regulatory and Development Authority to act as a Corporate Agent from 01/04/2019 to 31/03/2022 for procuring or soliciting business of Life insurance, General insurance & Standalone Health insurance under Registration Code CA0004". Insurance is the subject matter of solicitation. For more details on risk factors, terms and conditions please read the sales read sales brochure carefully before concluding a sale. The purchase of Insurance products by Bank of Baroda customers is purely on a voluntary basis. The insurance products are underwritten by the respective by respective insurance company. Bank of Baroda does not perform any insurance e-commerce activity on its website. The contract of insurance is between the insurer and the insured; and not between the Bank and the Insured.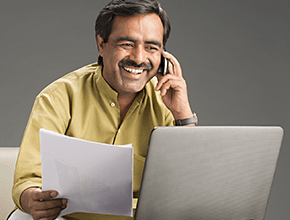 Request Callback
Please fill in these details, so we can call you back and assist you.

Chola Fire Property

CholaMS Group Health Insurance

Tata AIG Medicare

National Mediclaim Policy

National Super Top Up Policy

Auto Secure Private Car Package Policy

Auto Secure Two-Wheeler Package Policy

CholaMS Motor Insurance

Travel Guard by TATA AIG

Overseas Mediclaim Business and Holiday

Overseas Mediclaim Employment and Studies