bob World Sapphire
A complete package
for
him

and

her

Carefully chosen experiences on premium brands,
luxurious hotels, travel privileges and much more
Attractive Discounts
on premium Brands
Benefits of Visa Luxury
Hotel Collection
Airport Pickup and Drop
service with Lounge Access
Additional Offers across luxury brands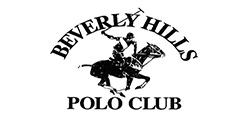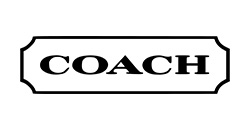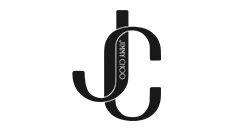 Eligibility Criteria
Eligibility Criteria
Individuals maintaining Savings Bank Account and Current Account with our Bank under scheme codes mentioned above in which QAB of Rs.10,00,000/- maintained.
Debit card issuance allowed for mode of operation as "Self" or "Either or Survivor" or "Anyone or Survivor" in SB scheme codes and "Proprietor" in Current account scheme codes." To be added.
Fees &
Charges
Fees & Charges
| Type of Fees/Charges | Amount |
| --- | --- |
| Joining Fees | ₹ 750/- (for the first year) |
| Annual Fees | ₹ 750/- (from the 2nd year onwards) |
Do's
Your Bank of Baroda Debit Card is for personal use.
You can generate Debit Card/Green PIN through BOB World App, bob world internet, IVR and by visiting any nearest Bank of Baroda ATM. No physical PIN would be sent (Applicable for domestic registered mobile number).
Ensure to change PIN at regular intervals.
Activate your debit card by using it first at any ATM. The card can be used at POS/e-commerce only after activation of the card at ATM.
Always ensure that your card is used in your presence when transacting at POS and ensure that you enter the PIN for authentication discreetly.
Register your mobile number with the bank, subscribe for SMS alerts for all Debit Card transactions to avoid suspicions/fraudulent activities in your account.
Please make sure you conduct any ATM transaction in complete privacy.
Beware if "Shoulder Surfing". Shield your PIN from onlookers by covering the keypad while entering the PIN.
Ensure to collect your card, cash and receipt, after completion of the transaction. The ATM does not take back cash if not collected.
Look extra devices attached to the ATMs. These may be put to capture your data! Inform security guard/bank immediately if any such device found.
After completion of your transaction and before leaving the promised be sure that "Welcome Screen" is displayed in the ATM.
Register your mobile number with the bank for getting alerts for your ATM transactions.
Regularly check account statements. Any unauthorised card transaction in the account, if observed, should be immediately reported to your bank after blocking your debit card.
Immediately inform the Bank, if the ATM/Debit Card is lost or stolen. If your card is held back by any ATM, please inform the same to the 24hrs, Customer Care Click Here
Keep an eye on suspicious movements of people around ATMs. Beware of strangers trying to engage you in conversation.
When you destroy your card upon card expiry or closure of your account, cut it into four prices through the magnetic stripe before disposing it off.
If cash is not dispensed and account is debit then Bank of Baroda customer has to fill the complaint form and submit it to the Branch
Verify emails and links in emails you supposedly get from your social networking site. These are often designed to gain access to your user name, password and ultimately your personal information.
These mails could be phishing emails too.
Always ensure that the address of the website where transactions to be done, starts with https:// and not http://.
Read More
Dont's
Don't give your Debit Card to anyone. If you need to surrender the card, you may request for closure of card and handover the card to Bank Officials after destruction of the card. You may also block a card using Bank's Baroda BOB World (Mobile Banking), bob world internet (Internet Banking), IVR, WhatsApp Banking.
Don't keep a written record of the PIN in any form, place or manner that may facilitate its misuse by anyone. It would be better if you could memorise your PIN.
Don't disclose your Card/PIN details over email links/phone calls/bank official even if it is purported to be from Bank of Baroda. It may be noted that Bank would never request you to reveal such details.
Don't overlook or ignore transaction alerts received through SMS.
Never lend your card to anyone.
Do not write your PIN on the card or on the cover of the card.
Never share your PIN with anyone or seek help from anybody by handing over the card and revealing the PIN.
Never let anyone see you entering your PIN.
Never use a PIN that could be easily guessed. E.g. your birthday or telephone number. Use of non-dictionary words is advised.
Never leave your card in the ATM.
Do not forget to collect the dispensed cash as ATM does not take the cash back.
Avoid posting personal information such as your address, phone numbers, email address, license number, Aadhaar number, birth place, location for any given day, school's name of kids and family details.
Read More