When Indians make the world their playground, we set the pitch for them.
---
Proud to be India's International Bank.
The modern state-of-the-art dealing room at its Specialised Integrated Treasury Branch (SITB) at BKC, Mumbai provides the necessary wherewithal to its 152 designated branches across the length and breadth of the country authorized to handle foreign exchange business of its clientele. The bank has retained its primacy as a leading market maker both in spot and forward markets.
Read More
Bank of Baroda has set up dedicated desks at the SITB, headed by experienced professionals, for undertaking various types of treasury activities in different financial markets.

Browse through attractive range of quoted rates.

Bank of Baroda, one of the major public sector banks in India has a strong global presence with a wide network of 101 overseas offices, including those of subsidiaries, spread over 24 countries, is considered as a market leader in foreign exchange operations in India.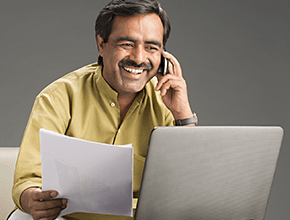 Request Callback
Please fill in these details, so we can call you back and assist you.