Grow with Bank of Baroda.
---
Your micro, small, medium enterprises today will be a large corporate tomorrow.
Interest Rates and Charges
Baroda Contractor Scheme : Eligibility
MSME units engaged in contractor/sub-contractor activity and falling within the meaning of micro, small-medium enterprises as per regulatory definition and all other entities with annual sales turnover up to Rs. 250 crores.
---
Margin
OD: 25%
BG/LC: 20%
---
Limits
Minimum – Rs. 10 lakhs, maximum: Rs. 30 crores (including FB and NFB) interchangeability from FBWC limit to BG/LC may be permitted by the sanctioning authority on merits.
---
Adhoc Limit
The adhoc limits can be allowed as per extant guidelines.
Kindly visit the nearest branch for further details.
Baroda Contractor Scheme : Interest Rates and Charges
Competitive pricing linked to repo rate/MCLR.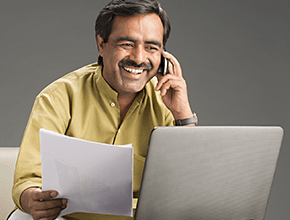 Request Callback
Please fill in these details, so we can call you back and assist you.