When Indians make the world their playground, we set the pitch for them.
---
Proud to be India's International Bank.
Trade, FX and Remittances
Foreign Currency Loan

The Indian corporates are allowed to raise the funds through foreign currency loans at select Indian branches within the prevailing policy guidelines of the bank/RBI.

FX Retail

RBI vide circular dated 20/06/2019, advised banks about CCIL's online FX Retail platform. Bank of Baroda is offering this facility from day one through all category (B) branches. No additional charges are levied by Bank of Baroda for this facility other than already applicable charges.

Trade Credit Through Standby Letter Of Credit

Trade Credit Through Standby Letter of Credit facilitates importers in India to raise foreign currency funding up to operating cycle from our overseas branches.

UPAS (Usance Payable at Sight) LC

Provides payment solution for the exporters and facilitates importers to negotiate good price in sales contract. Bank of Baroda offers competitive pricing for extended period as per the operating cycle.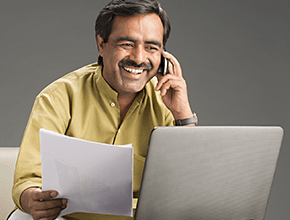 Request Callback
Please fill in these details, so we can call you back and assist you.