When Indians make the world their playground, we set the pitch for them.
---
Proud to be India's International Bank.
Trade, FX and Remittances
Trade, Fx and Remittances Forms

Bank of Baroda, one of the largest Public Sector Banks has nation wide network of more than 8000 Branches with Strong Global Presence in 19 countries & Five Continents (North America, Europe, Africa, Asia & Australia). The bank enables trade and finance services through its 200 plus Forex designated branches including specialized branches for Trade Transactions, Corporate Financial Service Branches (CFS), International Business Branches (IBB), Small and Medium Enterprises Branches (SME) and IFSC Banking Unit at Gift City - Gandhinagar, Gujarat. It has Centralized Trade & Forex Operations at Bangalore and Ahmedabad and State-of-the-art dealing room with full-fledged derivative desk.
Read More
A one point solution with advanced capabilities for our trade finance customers facilitating all Foreign & Inland trade transactions and Fx Remittances for individuals, enabling them online access for initiating transaction requests and ensures better governance with enhanced security and controls.

Our Correspondent/Intermediary bank details with swift codes for various currencies of specialized integrated treasury branch, swift code (BARBINBBTSY): (Other than remittance of FCNR B deposits)

RBI vide circular dated 20/06/2019, advised banks about CCIL's online FX Retail platform. Bank of Baroda is offering this facility from day one through all category (B) branches. No additional charges are levied by Bank of Baroda for this facility other than already applicable charges.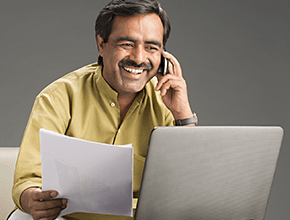 Request Callback
Please fill in these details, so we can call you back and assist you.