Appraisal Merchant Banking
Let our financial expertise power your business.
Appraisal: Bank of Baroda carries out credit and merchant appraisals of all types of business ventures including infrastructure projects by our specialised team of officials at a reasonable cost.
Loan Syndication: The bank also assists in loan syndication for all kinds of business ventures when a tie-up of business sources is required.
Other Consultations: Our team is highly capable of advising on parameters of feasibility & viability of an existing/proposed project and suggest measures, if required, for improvement of the business enterprise.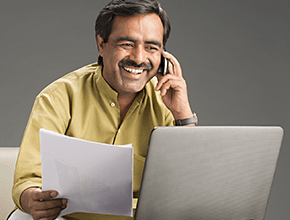 Request Callback
Please fill in these details, so we can call you back and assist you.