Pick a reliable plan, and a trusted partner when you fund your business overseas.
---
Proud to be India's International Bank.
The foreign currency denominated credit facilities are granted to the Indian corporations in India as well as at the money centre branches abroad.
Corporations interested in raising foreign currency funds both in India and abroad may contact the branches in India they are dealing with, the position maintaining offices (PMO's/authorised foreign exchange branches), corporate banking branches, industrial finance branches or any of the major branch in the city. They may also contact the abnk's regional offices/zonal offices for the required information/guidelines. They may contact the international division, central office at Mumbai on the following address (Click here Branch Locator):
---
Corporate Office
Bank of Baroda, Baroda Corporate Centre,
International Division
Plot No C - 26, G - Block, Bandra East, Mumbai 400 051.
---
Foreign Currency Loans in India (FCNR 'B' Loans)
The foreign currency denominated loans in India are granted against the foreign currency funds a bank has on account of FCNR(B) Deposit. These loans are commonly known as FCNR(B) Loans.
Bank of Baroda with a wide global presence has a large base of NRI customers/depositors. This enables Bank of Baroda pool in from a large resource base of FCNR(B) deposits and is in a position to offer the Foreign Currency Loans in India under FCNR(B) Plan at very competitive rates.
---
Foreign Currency Credit outside India
With a presence at major financial centres of the world, Bank of Baroda has strong foreign currency resources at money centre branches. This enables Bank of Baroda to arrange for and grant foreign currency credits to Indian as well as multinational corporations at competitive rates.
The foreign currency denominated loans are granted at money centre branches across the globe. The foreign currency loans granted to Indian corporates are granted as per External Commercial Borrowing (ECB) Policy of Government of India.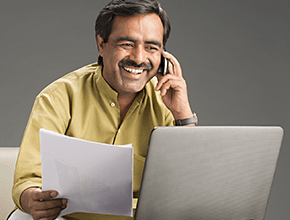 Request Callback
Please fill in these details, so we can call you back and assist you.