Your business deserves the right financial partner.
Choose a suitable type of Account.
NRO Rupee Current Account
Most Important Terms and Conditions (MITC)
Only NRIs can open this account.
Overseas corporate bodies cannot open this account w.e.f. 16/09/2003.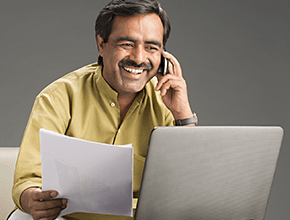 Request Callback
Please fill in these details, so we can call you back and assist you.

Rupee Linked Foreign Currency Deposit Scheme for NRIs

Foreign Currency Linked Rupee Deposits (FCLRD) Scheme

Foreign Currency Non Resident B Term Deposit

Baroda Advantage Fixed Deposits NRO-Non Callable

Baroda Premium NRE Savings Bank Account

NRE Rupee Current Account

NRE Rupee Fixed Deposits

NRE Rupee Savings Account

NRO Rupee Fixed Deposits

NRO Rupee Savings Account

Resident Foreign Currency A/C - for NRIs returning to India for settling in India

RFC Domestic Account GCO for Resident Indians