Secure your money and watch it grow too.
Choose a suitable type of Account.
Baroda Advantage Fixed Deposits NRO-Non Callable
Most Important Terms and Conditions (MITC)
Depositor gets differential rate of interest over normal fixed deposit rate.
Minimum Rs. 15.01 lakhs and maximum below Rs. 2 crores (and further in multiple of Rs. 1000).
Minimum period - 12 months.
Maximum period - 120 months.
Deposit available under RIRD/MIP/QIP scheme.
Premature withdrawal of the deposit will not be allowed before maturity.
An individual NRI/PIO in his own name.
Jointly by more than one individual (with resident or NRI).
TDS will be deducted on interest payment on NRO term deposit but interest payment on NRE term deposit are exempted from TDS as per income tax rules.
Frequency of interest payment in the account will be similar as applicable to normal term deposit (callable) product.
Eligibility norms and all other instructions applicable to 'Fixed Deposit' will apply mutatis mutandis to these deposits.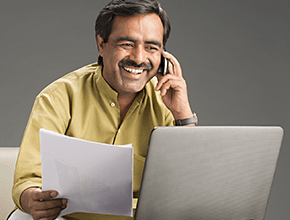 Request Callback
Please fill in these details, so we can call you back and assist you.

Rupee Linked Foreign Currency Deposit Scheme for NRIs

Foreign Currency Linked Rupee Deposits (FCLRD) Scheme

Foreign Currency Non Resident B Term Deposit

Baroda Premium NRE Savings Bank Account

NRE Rupee Current Account

NRE Rupee Fixed Deposits

NRE Rupee Savings Account

NRO Rupee Current Account

NRO Rupee Fixed Deposits

NRO Rupee Savings Account

Resident Foreign Currency A/C - for NRIs returning to India for settling in India

RFC Domestic Account GCO for Resident Indians