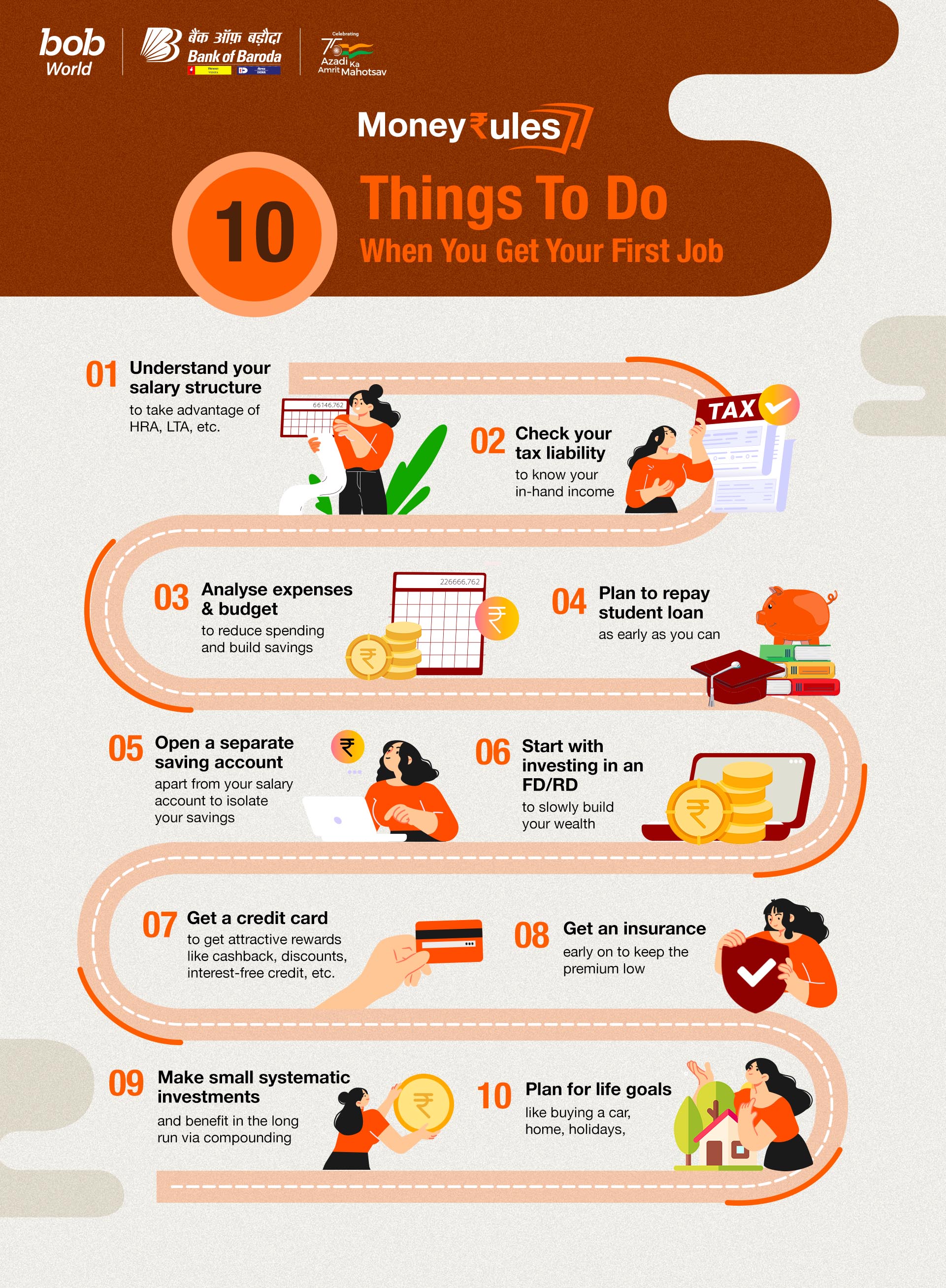 1. Understand your salary structure
to take advantage of HRA, LTA, etc.
2. Check your tax liability
to know your in-hand income
3. Analyse expenses & budget
to reduce splurging and build savings
4. Plan to repay student loan
as early as you can
5. Open a savings account
separate from your salary account to isolate your savings
6. Start with investing in an FD/RD
to slowly build your wealth
7. Get a credit card
to get attractive rewards
like cashback, discounts, interest-free credit, etc.
8. Get an insurance
early on to keep the premium low
9. Plan for life goals
like buying a car, home, holidays, etc.
Note: We can customise the copy according to the series name. For ex, if the name is 'Ace your finance game' then we can label each point as 'Level 1', 'Level 2', etc. If the name is 'Finance/Money ki pathshala' then we can label each point as 'Chapter 1', 'Chapter 2', etc.
Read more