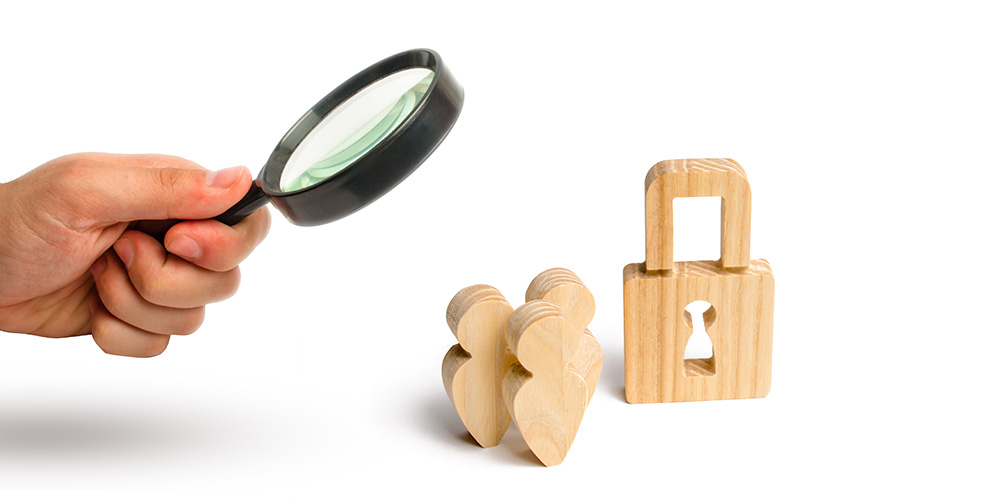 Banks rent out lockers to their customers who wish to safeguard their valuables. It is a paid service that you can obtain, typically with a bank with which you have an existing account. The Reserve Bank of India (RBI) routinely issues and updates the guidelines for bank locker usage. It recently revised the bank locker rules and regulations in January 2022. Read on to learn about the new guidelines and how they impact customers.
Important Bank Locker Rules in 2022
Following are the new bank locker rules that bank locker customers ought to know:
• Alert Notifications
Banks must notify customers about the locker usage via SMS and email on their registered mobile number and email address. The notification should contain the date and time of the locker operation and a redressal mechanism for unauthorised locker access.
• Compensations
Bank locker rules in case of theft state that the bank will be held responsible for any loss of your locker contents caused by theft, burglary, or robbery. The bank shall be liable to pay you 100 times the prevailing safe deposit locker annual rent. This compensation also applies in case of fire, building collapse, or fraud.
• Security
Bank locker rooms and vaults must have a single defined entry and exit point. The locker room spaces should protect against rain, flood water, or fire hazards from entering and damaging the premises. Banks must preserve CCTV surveillance footage for up to 180 days. If a customer has complained to the bank in case of unauthorised locker access, theft, security breach, etc., the banks must hold on to the CCTV recordings till the police investigation ends.
• Locker Standards
As per the revised bank locker operation rules, new mechanical lockers should conform to safety benchmarks set by the Bureau of Indian Standards (BIS). Banks must ensure that electronically operated locker systems are compliant with the Cyber Security Framework mandated by the RBI. Bank or branch Identification Codes must be embossed on the locker keys. Customers can use an additional padlock if the bank provides such a facility.
• Locker Rent
Banks can use your Term Deposits to cover the locker rental charges. If you fail to pay the rental costs, the bank can break open your locker. To recover any losses incurred, banks can use the Term Deposit amount. If the bank has collected the rent in advance, it must refund a proportionate amount of the amount collected to the customer. You can check our Locker charges on our bank's website.
• Nominations
Banks can offer a nomination facility. They may also devise their own bank locker agreement format and claim formats to ensure safe custody of the locker contents.
Why Should You Have a Bank Locker?
Locker facility in banks has been in existence for a long time. Here's why you should consider renting a bank locker.
• Safety
Banks lockers come with superior security features that your ordinary home safes may not provide. The heavy-duty bank vaults protect your valuables from hazards, while banks constantly monitor the lockers using CCTV cameras.
• Compensation
In the case of theft, banks are liable to pay a certain sum of money to customers, thereby insuring your assets.
• Locker Sizes
Banks offer lockers of different sizes. Based on your contents, you can get small, medium, large or extra-large lockers.
Benefits of Renting a Bank of Baroda Safe Deposit Locker
Bank of Baroda provides Safe Deposit Lockers where you can safely store your jewellery, important documents and other valuables.
Nomination Facility: You can assign nominees for your locker contents.
Different Locker Sizes: You can opt for locker sizes based on your requirements. Bank of Baroda provides eleven type of lockers with different sizes.
Additional Safety Codes: Bank of Baroda assigns a unique code word for extra security apart from locker keys.
Common FAQs on Bank Locker Rules and Regulations
Can I open a bank locker jointly?
Yes. You can open a bank locker jointly.
Will I be compensated if my bank locker contents are lost or damaged due to natural calamities?
As per RBI norms, banks are not liable for damages caused to the locker contents due to natural calamities. Damaged caused due to negligence on the customer's part, too, shall not be a bank liability.
I lost my locker key. What should I do?
If the key of the locker, supplied by the Bank is lost by the locker-hirer, the customer (locker hirer) shall notify the branch immediately. An undertaking may also be obtained from the customer that the key lost, if found in future, will be handed over to the branch. All charges for opening the locker, changing the lock and replacing the lost key may be recovered from the hirer. The charges applicable for replacement of lost keys / issue of new password shall be communicated to the locker hirer.
The opening of the locker has to be carried out by the bank or its authorized technician only after proper identification of the hirer, proper recording of the fact of loss and written authorization by the customer for breaking open the locker.
How do I rent a Safe Deposit Locker with a bank?
You need to visit the nearest branch of the Bank where locker facility is available. You also need to fill out an application form and complete the required KYC formalities. Additionally, you must sign a Memorandum of Letting and keep your fixed deposit as collateral to cover the locker rent.
What happens to the locker contents if I fail to pay the locker rent?
Banks have the right to break open the locker if the customer fails to pay the rent. They typically send you a notice via post, email and SMS. If you do not respond to it, the bank issues a public notice in newspapers and gives you time to respond. If you still fail to comply, the bank can break the locker and retrieve the contents.
Rent a Locker with Bank of Baroda
Bank of Baroda lockers are a great alternative to home safes. You can get lockers in different sizes to safeguard your valuables. Our safe deposit lockers come with advanced anti-theft and security systems where you can place your jewellery, documents and other valuable items. You can call our toll-free number 1800 5700 or head to your nearest branch for more information on Bank of Baroda lockers. You can also read our bank locker agreement format by clicking here.
The contents of this article/infographic/picture/video are meant solely for information purposes and do not necessarily reflect the views of Bank of Baroda. The contents are generic in nature and for informational purposes only. It is not a substitute for specific advice in your own circumstances. Bank of Baroda and/ or its Affiliates and its subsidiaries make no representation as to the accuracy; completeness or reliability of any information contained herein or otherwise provided and hereby disclaim any liability with regard to the same. The information is subject to updation, completion, revision, verification and amendment and the same may change materially. The information is not intended for distribution or use by any person in any jurisdiction where such distribution or use would be contrary to law or regulation or would subject Bank of Baroda or its affiliates to any licensing or registration requirements. Bank of Baroda shall not be responsible for any direct/indirect loss or liability incurred by the reader for taking any financial decisions based on the contents and information mentioned. Please consult your financial advisor before making any financial decision.
Bank of Baroda Debit Card Offers
At Bank of Baroda, we believe that a debit card should do more than just help you withdraw money. Hence, we aim to provide many offers on Bank of Baroda Debit Cards. The Bank of Baroda debit card can help you enjoy discounts on your favourite brands from various industries such as entertainment, health, food, lifestyle, and travel.