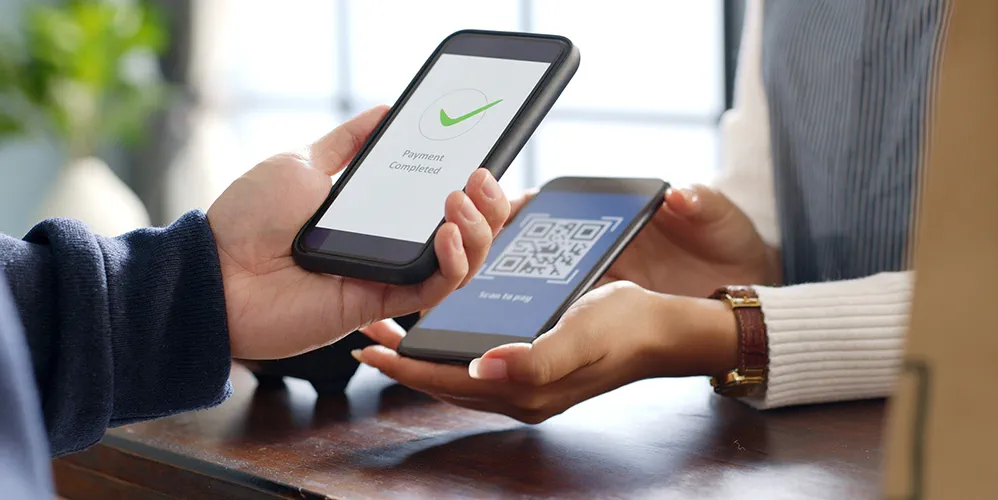 With the booming Digital Payment Ecosystem, India's Financial Sector is soaring new heights. The newer payment models, sophistication in the acceptance infrastructure multiplied with customer's need of convenience coupled with reliability has given an unrivalled thrust to the economy. In this digital age where mobile applications & payment systems are ruling over the masses, Unified Payments Interface (UPI) is placed in the top-drawer of all payment models.
Not only the ease but also the robustness of UPI has enticed users from all strata and demographics of the society to use this remarkable application.
What is UPI?
Unified Payments Interface is a real-time payment system that channels multiple bank accounts into a single application mobile application. This concept was developed by National Payment Corporation of India (NPCI) for facilitating instant fund transfer, merchant payments and collection of funds. The unique feature of this application is the "Peer to Peer" collect request which can be scheduled as per desire and convenience. The application offers a two factor authentication (2FA) which enhances the security and protects the interest of the customers. Customer will create Login PIN as well as UPI PIN in UPI. Customer has to use Debit Card credentials like Last 6 digits of the card and card expiry and create the UPI PIN by authenticating the same with OTP received on the registered Mobile Number.
Digital on-boarding process in BHIM Baroda Pay UPI APP
Please go to Google Play Store (Android Users) or iOS AppStore (iOS Users) for downloading - BHIM Baroda Pay UPI application.
Post complete download, the application will install on the device.
Click on the installed application to register and accept all app permissions to start the registration process.
Enter your registered mobile number and select the SIM Slot in which your registered mobile number is placed.
A silent SMS will be sent from your registered mobile number. Make sure sufficient mobile balance is available for sending silent SMS.
After mobile number verification, application prompts to enter name and proceed.
Select the Bank where your Bank account exists under the same registered mobile number.
Post selection of account, application will display the list of all eligible accounts for UPI.
Select any one / all the accounts and create a VPA (UPI ID).
Create login PIN, select security question and create answer.
Accept the Terms and Conditions and proceed, which completes the registration in BHIM Baroda Pay UPI.
Post registration, generate UPI PIN to be used for transaction.
In the home screen under added accounts, UPI PIN status will be displayed (Set / Not Set)
Click on the three dots icon under desired account.
Select the option -> Set UPI PIN. On the next screen-> Enter last 6 digits of debit card issued in the same account.
Enter the card expiry and proceed.
An OTP will be received on registered mobile number. The same will be auto read by the application. In case of devices where auto read facility is by default disabled, manually key in the OTP.
Now create UPI PIN and reconfirm the same.
UPI PIN is successfully set. Now you are ready to do UPI transactions…….
UPI for Collection Purpose
Merchants can use UPI channel for receiving / collection of payment from their customers. Customer can pay to the merchant either by sending money to merchant's UPI ID or by scanning the QR code displayed at merchant location/ website.
Bank's UPI platform is having capability to provide customized UPI based payment solution to merchants. Bank's UPI platform supports low integration and transaction cost to merchant to enable UPI as a payment mode for transaction in addition to debitcard, credit card, wallet and net banking to accept the payment from the customer in convenient, easy and hassle free manner.
Risks, Vigilance & Prevention
The emerging digital payment channel comes with its own fair share of risks. Recent events give insights to the lack of awareness and negligence on the part of the customer which has resulted in huge loss of money to the customers. From Vishing to suspicious app download to spoofing, the socially engineered techniques to dupe customers has evolved drastically. Major Modus Operandi are as under
:
UPI SMS Spoofing Fraud
UPI Collect Request Fraud
UPI AnyDesk Fraud
Branches and staff are required to educate customers regarding the risks associated with the application used. More the clarity about the product, less will the unauthorized transactions in the accounts. As it is rightly said, "With more power comes more responsibility" and this is true in case of a payment channel so convenient and easy to use, UPI.
Significance & Future
UPI as a collection medium is growing drastically. The recent pandemic has helped to propel the transaction and usage of the application as it promotes contactless payments and with Government bringing in key initiatives driven by Digital mode, this product is said to shatter all known barriers and emerge as the most used payment mode in the ecosystem.
The interoperability is vital to facilitate transactions in a financial world of different account types. This has been made possible by the most advanced form of digital payment i.e. Unique Payment Interface (UPI) which justifies its name - "UNIQUE".
UPI is a game-changer for Bank as an organization and which is laid out insightfully can consolidate Bank's brand and enhance acceptance & penetration among masses and classes.
The contents of this article/infographic/picture/video are meant solely for information purposes and do not necessarily reflect the views of Bank of Baroda. The contents are generic in nature and for informational purposes only. It is not a substitute for specific advice in your own circumstances. Bank of Baroda and/ or its Affiliates and its subsidiaries make no representation as to the accuracy; completeness or reliability of any information contained herein or otherwise provided and hereby disclaim any liability with regard to the same. The information is subject to updation, completion, revision, verification and amendment and the same may change materially. The information is not intended for distribution or use by any person in any jurisdiction where such distribution or use would be contrary to law or regulation or would subject Bank of Baroda or its affiliates to any licensing or registration requirements. Bank of Baroda shall not be responsible for any direct/indirect loss or liability incurred by the reader for taking any financial decisions based on the contents and information mentioned. Please consult your financial advisor before making any financial decision.
7 Safe Online Banking Tips You Must Know
Indian banks are gradually edging toward having most of their processes online. From sending money to paying bills and even investing, stepping away from traditional methods has become necessary. Though almost half of India's population have accepted the change to online and mobile banking, many are still hesitant. The main concern is internet safety, which is valid; however, it shouldn't hold anyone back from transacting. Here are safe online banking tips you can follow to enjoy a seamless and convenient banking experience:
It All Begins with Your Passwords
The cardinal rule for transacting online or via your smartphone is, you must have a strong password and change it regularly. This is one of the most critical and necessary safe internet banking tips. Use random numbers, symbols and letters that only you will remember. Most banks will recommend a combination of all three and some will even prompt if your password isn't strong enough. Using upper- and lower-case letters help too. Stay away from familiar things like birthdays, names, house numbers etc. Finally, do not share your passwords with anyone, no matter what. Your passwords are unique and meant only for you.
Do not save passwords / credentials on browser and/or any apps for login.
Keep a Close Watch on Your Accounts:
Monitor your accounts' activities frequently, especially if you transact a lot. It is one of the few tips for safe internet banking of which we become careless. You have to check your bank balances and monthly statements for any debits that appear suspicious. Reach out to your bank in case you find such or similar transactions.
Use a Secure Internet Connection
To prevent anyone from misusing your private information, one of the safe online banking tips is to use a secure, internet connection. Make sure that the wi-fi is password-protected and not free; if you're travelling, connect with your smartphone's hotspot. You can even choose a private browser to access your bank's netbanking platform.
Get Notified
One of the safe internet banking tips is to turn on your bank's notifications from your mobile phone. You can also opt for receiving SMS alerts. Many banks allow you to customise notifications and alerts, e.g. you can choose specific triggers like in case your account balance goes below or above a particular limit.
Sign-Out, Every Time
Once your netbanking or mobile banking session is over, remember to sign out. This is one of the tips for safe internet banking that few are aware. Uncheck the 'Keep me signed in' box and log out. In fact, as an added precaution, clear your browser history and cache after you log off.
Sift the Real From Fake
Phishing and calling scams have increased over the last few years. Among the safe online banking tips, you may already know of this one. Your account information, passwords, card CVV numbers, OTPs etc. are confidential. Never entertain or answer an e-mail or call that requests for any or all of these details, unless you have initiated the transaction.
Do not click on the any link provided in the email / SMS message etc. Always type the bank website URL in the address link of browser to access your account.

Complete Guide on Bank of Baroda B3 Account
No matter which part of the world you live in, you embark on your money management journey with a bank account. For most of us, our Savings Account is the first account wherein we deposit money and begin saving it. But if you wish to open a bank account that is more than a just an ordinary or regular savings account, Bank of Baroda's B3 Accounts has you covered. Here, we talk about the new-age banking solutions that you can enjoy with the Bank of Baroda digital B3 accounts from the comfort of your home. Keep reading to know all the features and benefits of Bank of Baroda B3 accounts along with the account opening process.