How the Pradhan Mantri Awas Yojana Scheme is a futuristic, beneficial scheme?
01 Nov 2019
Back to all Articles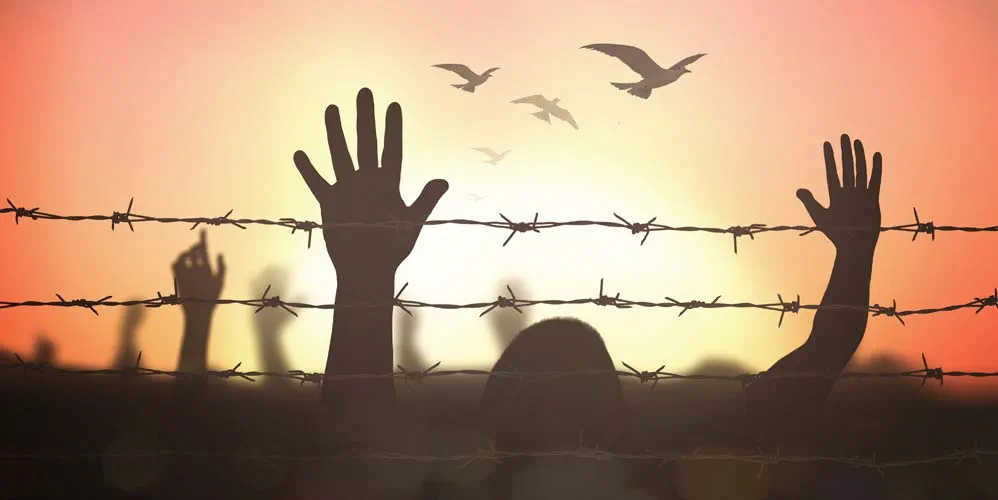 We all dream of owning a home. Whether it is a small 1BHK or a bungalow, a home is the ultimate financial security one can have. It can provide you and your family a safe heaven, it can take care of the financial future of your children and it can also be used as collateral against various types of loans whenever you need money urgently. But with the sky-rocketing real estate prices, there are some sections of the society who cannot even dream of owning a house. In the words of Prime Minister Narendra Modi, the "Pradhan Mantri Awas Yojana is a significant step in making the dreams of the poor come true". Let's look at the many benefits of Pradhan Mantri Awas Yojana – Housing for all scheme.
It aims at Slum rehabilitation
The PMAY scheme is a well thought out scheme that ultimately benefits the nation and the economy. The main objective of the scheme is to eradicate the slum houses and replace them with 'pucca' or concrete homes, especially from the urban cities of India that greatly contribute to the GDP. With the help of this 'in-situ' slum rehabilitation scheme, the government is hoping to encourage slum dwellers to opt for formal urban settlements as opposed to slum dwelling and leverage the land that is losing value due to slum settlements.
It provides housing for all
One of the greatest advantages of Pradhan Mantri Awas Yojana is that it aims at providing permanent housing for all. Under this scheme, the government is seeking to construct as many as 2 crore affordable 1 BHK flats in some of India's prominent urban areas. House construction has already begun in the States of Maharashtra, Tamil Nadu, West Bengal etc. The Government of India aims to uplift the general standard of living of the Indian population and eradicate poverty through these houses.
It promotes affordable housing for all sections of society
The PMAY scheme aims to provide affordable housing to all sections of society. These benefits are extended to applicants who do not own any home and fall within specific income groups and sections of society. Applicants are divided into various groups such as economically weaker sections of society (EWS), lower income groups (LIG) and middle income groups (MIG). The Middle Income Group is further categorised as MIG 1 and MIG 2 based on income levels. Additionally, it also encompasses minorities such as members of scheduled castes, scheduled tribes, other backward classes as well as women and senior citizen applicants, widows and members of transgender communities.
Homes are provided at subsidized interest rates
The most important benefit of PMAY scheme is the credit linked subsidy scheme. With a view to increase the flow of institutional credit, the government has launched a credit linked subsidy component to PMAY scheme. This enables the eligible urban poor (members from EWS, LIG, MIG 1 and MIG 2) to receive home loans for acquisition or construction at effectively much lower interest rates. Such borrowers can receive a substantial decrease in interest repayment. For instance, if a member of the above mentioned income group opts for a home loan he/she would be charged an interest rate of 8.40% p.a. For loan amount up to ₹600,000 ,he will receive an interest subsidy as per his eligibility. Interest subsidy will be credited upfront to the loan account of beneficiaries through lending institutions resulting in reduced effective housing loan and Equated Monthly Instalment (EMI). If one opts for a home loan over the amount of ₹600,000, they have to pay the regular interest rate on the amount exceeding ₹600,000.
It secures the financial future of women
Another great advantage of PMAY is that it encourages women to apply for loans and become home-owners. As per the scheme clause, if a married man is applying for the loan, he has to mandatorily register his wife as the co-applicant of the loan, even if she has no role in financing to purchase the property. This is done to secure the financial future of women, especially when they are older and widowed.
The benefit of eco-friendly housing
Developers and builders in charge of building houses under the Pradhan Mantri Awas Yojana Scheme, have been instructed to construct the houses with eco-friendly construction material and technology. The aim behind this is to ensure minimum damage on the environment around the construction site, including damage causes due to air and sound pollution. Homes are being built with sustainable, good quality material to eliminate the need for remodelling or renovation for as long as possible.
As you can see, there are many benefits of PMAY. Walk into a Bank of Baroda branch today to get more details about this scheme.
How much home loan can I get as a salaried employee?
Real estate rates are rising with every passing day. It is no longer feasible for one to purchase a home simply with the help of their savings. You need to approach a bank to take out a home loan. But lenders need to be sure that you have the capacity to repay the loan, before passing your loan. To ensure you have the repayment capacity, they take a few important factors into consideration such as your net monthly income, credit scores, and credit repayment behaviour. If you are a salaried employee thinking how much home loan I can get on my salary, you need to read this article.
The role of your net salary
The key prerequisite for a bank to sanction your loan is your salary. Banks need to be convinced that you earn enough to be able to afford the monthly EMIs. This is why your gross monthly income is the most important factor for lenders sanctioning loans. Your net (in hand) income helps the lender assess the equated monthly instalment you can afford. Let's look at it with the help of an example.
Let's say your age is 30 years and monthly salary is ₹60,000 but you receive a net income of ₹55,000 post deductions. In this case, the ₹55,000 becomes your net monthly income and you would be sanctioned your loan based on this amount.
Now to answer the question how much home loan can I get, let's build on the above example. Let's say you approach Bank of Baroda to finance your home loan. On a net monthly remuneration of ₹50,000 and above, total deductions, including proposed EMI not to exceed 65% of the Gross Monthly income as per Bank of Baroda norms for Housing Loan,i.e Total monthly deduction of Rs.39000/- is allowed in your case and since there is already a monthly deduction of Rs.5000/-, you are left with Rs.34000/-for the proposed Home Loan EMI. The Bank may find you eligible for a Housing Loan of Rs.44,00,000(rate of Interest taken at 8.40%(otherwise applicable as per CIBIL score of applicant), present BRLLR of bank and loan Tenure is taken as 30 years maximum Tenure offered by Bank of Baroda) if you wish to purchase a flat/plot anywhere in India. , As you can see, Bank of Baroda would base your loan approval amount on following main factors: i.e. your age, your monthly income, your CIBIL score and the actual value of the property.
The role of your repayment capacity
Your net salary may answer the question how much home loan can I get on my salary, but is in not the only determining factor. A high monthly income does not prove to the lender that you have the capacity to repay the loan. To this end, they conduct their own assessment of your repayment capacity by looking at your bank statements. They prefer to check your typical monthly expenses, your credit card debt, your credit history and other EMIs you are paying and so on, to ensure that you are eligible for the home loan. Your monthly expense report helps lenders understand the amount of income you are left with every month after mandatory expenses and your income to debt ratio. They typically require you to have anywhere between 50%-75%income available for total deductions including your existing deductions plus EMI of proposed Home loan depending upon your Income slab to calculate your eligibility for the proposed Home loan. You have an option to add co-borrower who can be any of your earning close relative to enhance your loan eligibility. It is suggestible to have the co borrower as co-owner of the proposed property as well to avail Income Tax benefits available for Home Loan borrowers.
The role of your credit scores
The answer to the question how much home loan can I get and at what price (Rate of Interest) is incomplete without a mention of your credit scores. Also known as CIBIL score, your credit scores allow lenders to assess your credit repayment behaviour. It helps them check if you have defaulted on paying EMIs, how frequently you are using your credit card and whether you are paying your credit card bills on time, without defaulting. You typically require a credit score of 725 points or higher for your home loan to be considered.
How to apply for an education loan – a step by step guide
The cost of seeking a quality education is rising every day. Schools and universities charge fees to the tune of several lakhs of rupees, making it impossible for parents to fully fund their child's education. High costs of education are especially a burden on parents whose children aspire to attend private institutions in India or prestigious universities abroad. In such a situation, the only respite is offered by banks which provide education loans. Such loans cover everything, from tuition fees and cost of books, apparatus etc., to lodging charges, dormitory fees, travel allowance and so on. Let us find out the step-by-step procedure to take education loan.
Step 1 – Filling the application form
Just like with any other loan, the first step is to fill an application form. The application form is a simple form in which you must provide your personal contact details as well as your academic details. Ensure that you provide accurate and truthful information in this form. As per the instructions of the Department of Financial Services, Ministry of Finance, Government of India, all education loan applications (including applications received by Bank in physical format) are to be applied through Vidya Lakshmi portal, i.e. https://www.vidyalakshmi.co.in/Students
Step 2 – Interview
The next step in the education loan procedure is the interview round. After considering your application, your bank typically calls you for a personal discussion or an interview. Note that the loan is offered to the student and co-obligation of parents/ guardian and the student is considered as the main loan applicant. You may be asked several questions pertaining to your academic performance, the institute you wish to attend, the course selected by you, future scope of your chosen course and so on. You must be honest and should be able to convince the bank that you are choosing a stream that has the potential to generate good income, thus enabling you to repay the loan.
Step 3 – Documentation
Before the loan is processed you need to prove to the bank that your chosen university has extended an offer of admission. This is the primary document that all banks ask for, even before one begins the actual loan application process. The bank can get in touch with the university to verify your enrolment. If your education loan amount exceeds ₹4,00,000, you would be required to provide some sort of collateral in the form of third party Guarantee if the required loan amount is upto Rs.7,50,000, and if it exceeds 7,50,000 you are required to provide collateral security equivalent to 100 % of the loan amount along with assignment of future income of the student for payment of instalments.
Assignment of future income of the student for payment of instalments is applicable to all Education Loans irrespective of Loan amount.
Step 4 – Loan approval
As per the education loan repayment procedure, banks offer the loan to the student applicant, and since the student cannot repay the loan until the course is completed, the bank considers parents/guardians as co-borrower of the loan. The Bank also verifies the credit history of the Co-borrower/guarantor before sanctioning the loan. Bank offers moratorium period equivalent to the course period plus one year and it is optional for the borrowers to serve the Interest on Education Loan during this moratorium period. Once the loan is approved, the borrowers will receive a Sanction letter from the Bank. Once the Borrowers accept the terms and conditions of sanction, Bank calls them for execution of loan documents and hand over of collateral security papers in original to the Bank if it is required as per terms of Sanction.
Step 5 – Loan disbursal
The final step in the education bank loan procedure is loan disbursal. Banks typically directly disburse the loan to your chosen university by way of Banker's cheque, Demand draft or SWIFT message as per the location of the chosen University/Institution along with your margin if stipulated in Sanction.