Pradhan Mantri Awas Yojana- Credit Linked subsidy scheme (PMAY-CLSS) (Urban)
01 Nov 2019
Back to all Articles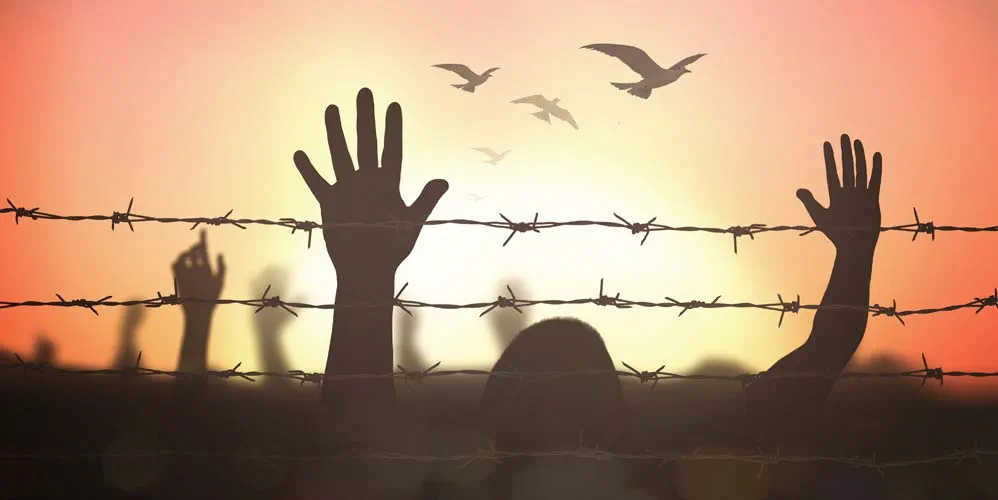 Pradhan Mantri Awas Yojana – Urban (PMAY-U), a flagship Mission of Government of India being implemented by Ministry of Housing and Urban Affairs (MoHUA), was launched on 25th June 2015.
Central Government under the umbrella of Affordable Housing launched Pradhan Mantri Awas Yojana, one of the biggest ambitious programme so far, in two categories, the details of which are given as under:
EWS / LIG category (valid up to 31.03.2022)
Pradhan Manti Awas Yojana (PMAY) - the Housing for All [Urban] Mission is launched in compliance with the objective of National Mission Housing providing Housing for All by 2022. Under CLSS, interest subsidy is available on the housing loans which may be availed of by beneficiaries belonging to EWS / LIG categories. Scheme closed on 31.03.2022.
Middle Income Group (CLSS for MIG) (valid up to 31.03.2021)
Given the projected growth of urbanization in India and the consequent housing demands, Ministry of Housing and Urban Poverty Alleviation, Government of India launched a new Credit Linked Subsidy Scheme to provide interest subsidy for Housing Loans to eligible beneficiaries belonging to Middle Income Group (CLSS for MIG). The scheme was implemented w.e.f 01.01.2017 and closed on 31.03.2021.
The contents of this article/infographic/picture/video are meant solely for information purposes and do not necessarily reflect the views of Bank of Baroda. The contents are generic in nature and for informational purposes only. It is not a substitute for specific advice in your own circumstances. Bank of Baroda and/ or its Affiliates and its subsidiaries make no representation as to the accuracy; completeness or reliability of any information contained herein or otherwise provided and hereby disclaim any liability with regard to the same. The information is subject to updation, completion, revision, verification and amendment and the same may change materially. The information is not intended for distribution or use by any person in any jurisdiction where such distribution or use would be contrary to law or regulation or would subject Bank of Baroda or its affiliates to any licensing or registration requirements. Bank of Baroda shall not be responsible for any direct/indirect loss or liability incurred by the reader for taking any financial decisions based on the contents and information mentioned. Please consult your financial advisor before making any financial decision.
How Mortgage Loans Work?
Home loan or Mortgage loans is without a doubt the longest loan a person takes in his lifetime. Most other loans like personal, education and automobile loans are of shorter duration but a home loan can last for as high as 30 years. It is thus very important to understand all aspects of this loan.
Whenever one buys a home, the lender will use the home as collateral against a possible default in the future. The term Mortgage means passing the Charge on the property to the lender as a security.
Home is one of the few assets whose price does not fluctuate as much as of other financial assets. In fact, in a growing economy, the price of the home moves higher gradually every year. Hence, in this case, banks are relatively assured of recovering their money in case of a default. In most cases, banks do not ask for any other security when they disburse Mortgage loans.
There are various components of a Mortgage loan. First, the maximum amount of loan that a lender disburses is restricted by regulators. Some lenders consider the taxes, statutory charges, and insurance under the total value on which loan can be available. A borrower will thus have to clarify with the lender on the total amount that will be considered for calculating the loan value.
The amount that the bank will disburse will be the amount on which it will be charging interest. The consumer will have to repay the loan amount plus the interest that is charged over the years.
The interest that is charged on the loan is floating. This interest is normally calculated on a reducing balance basis. In the initial years, the lender would take more as interest and less of capital from the equated monthly installments (EMI) as the loan amount outstanding is almost full in the initial years of loan.
Consider a person has taken a loan of Rs 50 lakh from a bank for a period of 25 years. His EMI would work out to be Rs 41,000. When this Rs 41,000 is deducted from the borrower on a monthly basis, in the initial years less than 10 percent of the amount is deducted from the –Principal of Rs 50 lakh. A major chunk of the interest that a borrower pays on his loan is deducted in the first half of the tenure.
It is thus advisable to repay part of the mortgage loan or foreclose it in the first half of the loan tenure if one can afford the same.
Every month the interest is charged on the reduced Principal that is left over from the previous month. In banking terms, the remaining Principal is called the outstanding loan amount.
In India, there are no charges applicable for foreclosing a home loan. In other loans pre-closing a loan carries a charge.
At the time of availing the loan lenders generally give an amortization sheet which clearly mentions the interest and principal that will be deducted every month for the entire tenure of the loan.
How to buy a house in India? All you need to know.
Buying a house is a dream for a many people in India. However, the process to buy a house is not as simple as looking it up and buying it instantly. There are a lot of factors to consider and a fair bit of due diligence is required on the part of the buyer before the house is bought.
The process of buying a house can be condensed into these steps:
Figure out how much you can afford:
The first step on how to buy a house in India is to decide how much you can afford. Housing loans are extremely popular and easily available which means you can also factor in a loan value while deciding how much you can pay for buying a house. It is also important to take a look at your household budget while deciding this. You need to have enough funds left over for making investments and meeting household expenses since banks auto debit the EMI from your savings account.
Decide the location:
The price of the flat depends a lot on its location and the proximity to major roadways or an airport. Upcoming suburbs outside a major metropolitan city will be cheaper than buying a flat within city limits. However, you must factor in the time taken to commute from your place of work to your residence.
Check the resale values:
Checking the resale value of the flat is extremely important. This depends on a few things such as the builder's reputation, the locality etc. It is easy to find resale values on different property portals. This especially helps in case you want to move in a few years or are investing for the purpose of investment.
Check your loan eligibility:
Real estate is extremely expensive in India and not many buyers can afford to buy it outright with their savings. This is where a home loan comes in. Most lenders have a home loan eligibility calculator on their website where you can check for your loan eligibility. The loan eligibility does not translate into the final loan amount since that depends on the actual property itself. However, these calculators are a good indicator of how much loan you can expect to get if you apply for it.
Registration and stamp duty:
Registration and stamp duty are costs that are paid over and above the purchase price of the house. These costs differ from state to state in India and each state has a formula for calculating them. It is important to factor these costs since this adds to the expense.
Agent:
You must decide whether to buy a house through an agent or directly. Agents prove to be helpful while finding buyers and sellers for flats, especially resale flats. However, they also charge a commission from both parties for the sale.
Property type:
You can either buy a flat in a new construction or buy a resale property. New constructions also have a risk of permissions attached to them. However, new constructions also come with more amenities.
Rental value of property:
If you're looking to rent out the property, you need to calculate the amount charged as rentals from similar flats in the area. This will help you estimate your monthly earnings. It is better to buy a flat in an area that is conveniently located since such places will always have a demand for rentals.
Once you factor in all these points, you can then add up the total value of the house. How much money to buy a house in India depends majorly on the location of the flat and the city or town, but after considering these points, you can get a fair idea.