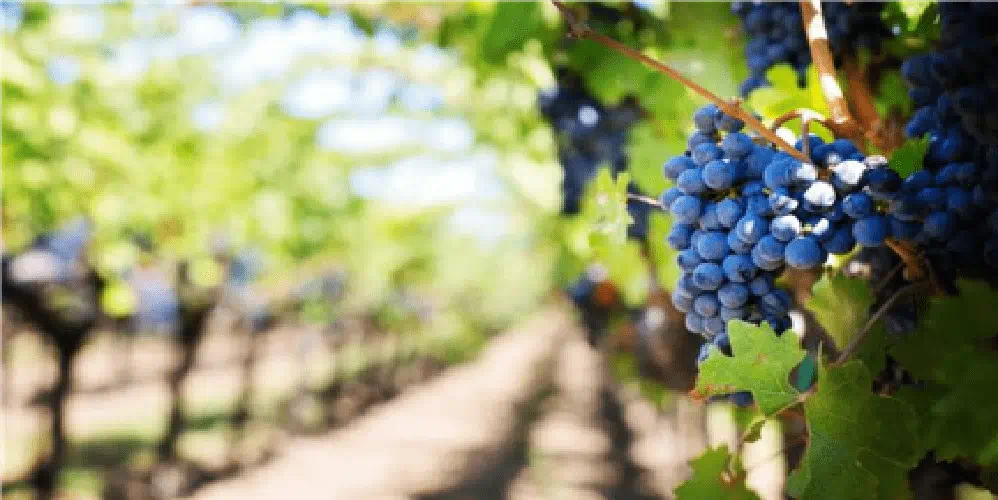 Dear Reader,
Till recently, methods that wine makers used to decide upon to produce have been mostly subjective. Without proper information, it was mostly a guess work. The wine industry is one of the oldest in the world and has dived into modern technological innovations to optimize production and save costs. Artificial intelligence is assisting vineyards world over from soil analysis to customer wine selection and pricing decisions. Technology is heavily influencing the value chain.
According to the International Organisation of Vine and Wine, wine production reached a record level of 293 million hectolitres in 2018. As per a report by Zion Market Research, global wine market is expected to generate revenue of around USD 423.59 billion by the end of 2023, growing at a CAGR of around 5.8% between 2017 and 2023.
In Australia, GAIA (Geospatial Artificial Intelligence for Agriculture) uses AI software and a satellite image library to plot every vineyard in the country. GAIA is a cloudbased, automated solution for vineyard identification and mapping. Deep learning neural networks are responsible for GAIA's ability to identify features of vegetation, and allow it to continuously improve. GAIA improves classification of vineyards and crop conditions by analysing the data it collects through deep neural networks.
Developed via a European Union research consortium, vineyard-monitoring robot Vinescout, uses an array of technologies for wine selection. VineScout utilizes an infrared sensor and a multispectral camera to respectively measure the temperature of plant leaves and the amount of water contained within the plants to let growers know if the plants are getting enough water, along with their current level of maturity and robustness.
Ailytic, a South Australian tech company, has developed an AI software to collect data from production and use it to analyze variables such as temperature and inventory. Then it generates an optimal production schedule based on the analysis, allowing companies to maximize their time and money.
Tastry, a sensory sciences company based in California, uses machine learning to teach artificial intelligence to "taste" – and this technology is shaking up the wine industry. Tastry's technology decodes aroma and flavor profiles by chemically analyzing thousands of wines in their lab. Then Tastry identifies the unique consumer palate of each individual that takes a quiz in a store our on their app.
Modern technology is changing the way we consume our wine. Tech is at play at the back end for the production process and in the front helping us make better wine choices
Credit:Akhil Handa
Cloud kitchen Startups on Cloud9
The F&B industry is poised for transformation due to technology shifts, changing consumer habits, and rising disposable incomes. Cloud kitchens are one such emerging segment gaining popularity & it is expected to gain more traction as Gen Zs enters the market.
Cloud kitchens are delivery-only restaurants where the preparation + packaging of food takes place while operating at a fraction of the costs incurred by traditional restaurant establishments (rentals, decor, equipment, & wait staff can be saved while operating virtual cloud kitchen brands). Simply put, a cloud kitchen is a 4-walled kitchen structure from where food is dispatched to customers who're ordering from their offices or homes.
Consumers place their orders via food delivery aggregators such as Zomato, Swiggy, or direct-ordering platforms such as DotPe, Thrive, etc. These orders are then accepted on POS Systems such as Posify, Posist, & Limetray.
In the end, direct orders are fulfilled via third-party logistics (3PL) providers such as WeFast, Dunzo, Pidge & others.
Foodtech & cloud kitchens are highly scalable, profitable, & asset light compared to traditional F&B concepts. Consequently, their investments & ROIs have reached record highs in 2021 and are expected to grow to a $4 billion industry in India by 2024, up from $1 billion in 2021. The restaurants without physical stores, which only deliver and operate through cloud kitchens, could outpace growth of physical outlets in the next 12 months, despite the reopening of dine-in.
Rebel Foods, an Indian startup which is also backed by Goldman Sachs Group Inc. and Sequoia Capital, entered the Unicorn club to achieve a billion-dollar valuation after securing $175 million in a funding round led by the sovereign wealth fund Qatar
Investment Authority.
It said it's growing at 100% annually and moving toward profitability with an annual run rate of over $150 million. It operates more than 45 brands from Behrouz Biryani to Ovenstory Pizza and Faasos wraps across 10 countries including India, Indonesia, the United Arab Emirates and Malaysia.
Founded by Kiran Prasad, Hygiene BigBite pivoted to a multi-brand cloud kitchen model in 2017 which has raised $15 million from Falcon Edge. It currently operates 10 brands — including Gunpowder and Biryani Trip — across 50 kitchens.
Cloud kitchens will continue to gain the edge by accelerating cost-savings and margins by leveraging trends like kitchen automation, drone delivery, the gig economy, and rising real estate costs in urban areas. The myriad models are peaking investor interest in the F&B space and when it comes to innovation in this space, we have seen only the tip of the iceberg yet!

Credit : Akhil Handa
Balancing control and flexibility a FinTech Startup would want to offer
FinTech startups will have a very fine line between moving from the old school way and the trust factor. Banks are now moving towards the path of digital transformations and bringing in new technologies with the intent on building leaner, faster, cheaper products than traditional banks. Brands have been created to be approachable and emotionally engaging, differing from the more traditional bank's approach that Indian customer base is used to.
Customers does not want opaque financial institutions, rather they like customized services, more transparency, more mobility, flexible banking, lower fees and faster transactions. And now customers are spoilt with choices in the market.
But the challenge as this evolves is how you stand out, while gaining people's trust. People have to be able to remember your name and who you are, but also trust you with their money.
1.Keep it simple and clean:
Now that it's a new change to adapt, it should not be jargon. People need to understand clearly who you are, what you offer and why they should care. You need to be quick and simple to understand
2.Know Your Customer:
Understanding your customer, designing and delivering the value that matters most to customers is the key for the success of your product. In case of a diverse mass customer base, you can quickly get a 'map' of your audience's life and world, and make sure all product decisions, features and communications are guided towards fitting in easily there.
3. Right attention to touch points: Small touches of delight you add, on top of the basics, make your experience more memorable and, thereby, more sticky. Building stickiness or virality into the design of your products and onboarding experience has more power than any amount of content marketing.
4.Nurturing partnerships:
As more technology companies spring up, covering a wide base of offers, becoming the preferred partner in your category is essential. This means cultivating a community and partnership strategy as soon as possible in your lifecycle
As the competition for banking services intensifies, FinTech startups will have to take more bold steps to set themselves apart in the market. Agile, fast, and focused execution are quintessential for success.

credits : Akhil Handa