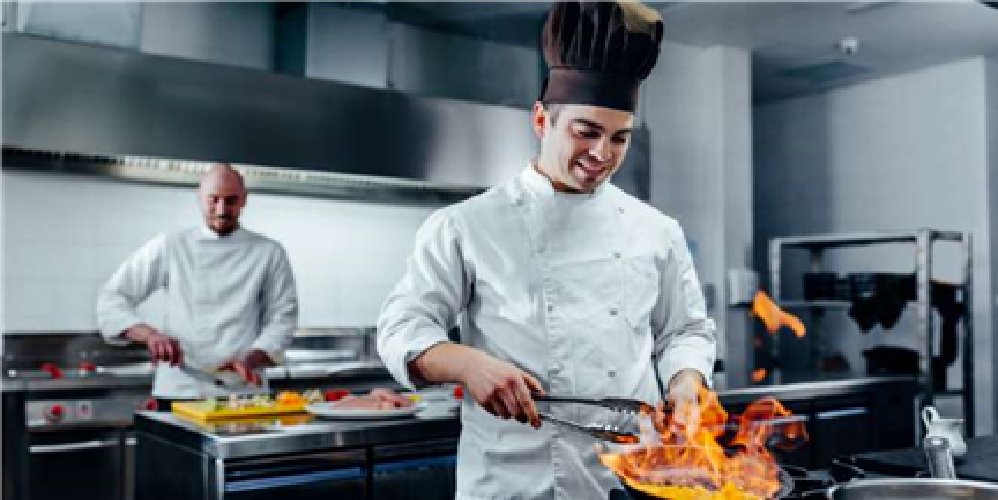 Dear Reader,
The F&B industry is poised for transformation due to technology shifts, changing consumer habits, and rising disposable incomes. Cloud kitchens are one such emerging segment gaining popularity & it is expected to gain more traction as Gen Zs enters the market.
Cloud kitchens are delivery-only restaurants where the preparation + packaging of food takes place while operating at a fraction of the costs incurred by traditional restaurant establishments (rentals, decor, equipment, & wait staff can be saved while operating virtual cloud kitchen brands). Simply put, a cloud kitchen is a 4-walled kitchen structure from where food is dispatched to customers who're ordering from their offices or homes.
Consumers place their orders via food delivery aggregators such as Zomato, Swiggy, or direct-ordering platforms such as DotPe, Thrive, etc. These orders are then accepted on POS Systems such as Posify, Posist, & Limetray.
In the end, direct orders are fulfilled via third-party logistics (3PL) providers such as WeFast, Dunzo, Pidge & others.
Foodtech & cloud kitchens are highly scalable, profitable, & asset light compared to traditional F&B concepts. Consequently, their investments & ROIs have reached record highs in 2021 and are expected to grow to a $4 billion industry in India by 2024, up from $1 billion in 2021. The restaurants without physical stores, which only deliver and operate through cloud kitchens, could outpace growth of physical outlets in the next 12 months, despite the reopening of dine-in.
Rebel Foods, an Indian startup which is also backed by Goldman Sachs Group Inc. and Sequoia Capital, entered the Unicorn club to achieve a billion-dollar valuation after securing $175 million in a funding round led by the sovereign wealth fund Qatar Investment Authority.
It said it's growing at 100% annually and moving toward profitability with an annual run rate of over $150 million. It operates more than 45 brands from Behrouz Biryani to Ovenstory Pizza and Faasos wraps across 10 countries including India, Indonesia, the United Arab Emirates and Malaysia.
Founded by Kiran Prasad, Hygiene BigBite pivoted to a multi-brand cloud kitchen model in 2017 which has raised $15 million from Falcon Edge. It currently operates 10 brands — including Gunpowder and Biryani Trip — across 50 kitchens.
Cloud kitchens will continue to gain the edge by accelerating cost-savings and margins by leveraging trends like kitchen automation, drone delivery, the gig economy, and rising real estate costs in urban areas. The myriad models are peaking investor interest in the F&B space and when it comes to innovation in this space, we have seen only the tip of the iceberg yet!
Credit:Akhil Handa
Beyond Organic, consider Hydroponic
With climate change becoming a prime concern for the world alongside other contemporary world environmental issues and the Indian government's mission to dramatically increase the incomes of our farmers, we are presented with yet another opportunity for a revolution. And this revolution can come in the form of hydroponic farming for not just agricultural communities but also urban dwellers struggling in the relatively worse-off environment situation in the cities.
Hydroponics is a contemporary method of horticulture or growing plants, usually farm produce, without using soil. In this method, the crops are grown on water, rich in essential micro and macronutrients. According to studies, plants grown hydroponically grow faster and healthier than plants in the soil, since they are provided nutrients directly to their roots through the water in the form of an aqueous solvent, and not through the soil.
Several startups in India are using this technique to produce organic food in the obvious lack of land availability considering the expense of buying a large piece of land for business. These are startups that are also helping urban inhabitants build urban gardens in limited spaces. Leveraging technology to grow high-quality, low-cost vegetables for the masses while promoting a healthier way of living, Eeki Foods is a venture by IIT alumni that provides nutritious and residue-free vegetables at affordable prices all year round. A wholesale hydroponic, organic gardening and wellness product distribution company, with a focus on integrating sustainable and moral concepts into a modern economic model.
Acqua Farms is helping urban Indians grow their own food using the limited material available for farming activities in an urban setting with a starter kit. They also offer larger planter systems with 24, 48, 72, 96, and 1,000 depending on the user's demands, a subscription-based service to individuals who are unfamiliar with hydroponics, in which they assign the customer an agronomist who takes care of their plants and monitors them once a week for a monthly charge.
Urban Kissan, another startup aims to incorporate the 'In My Backyard' concept into sustainable farming. With the Urban Kissan's assistance and supervision, you can now grow fresh food such as lettuce, herbs, greens, and exotic veggies all year. They may be grown everywhere, from rooftops to balconies.
As more startups are sure to come into the hydroponics space, Urban farming will pick pace in India and indeed around the world. What is needed is for rural agriculture, the primary agriculture, to also make use of this method that does not require high-end technology but provides environmental as well as economic benefits. The country which has been feeding the world, not just in the way of exports but in the sense that India makes 1/6th of the world, should garb on to this innovation for the collective benefit of the world.

credit : Akhil Handa
Wintelligence
Till recently, methods that wine makers used to decide upon to produce have been mostly subjective. Without proper information, it was mostly a guess work. The wine industry is one of the oldest in the world and has dived into modern technological innovations to optimize production and save costs. Artificial intelligence is assisting vineyards world over from soil analysis to customer wine selection and pricing decisions.
Technology is heavily influencing the value chain.

According to the International Organisation of Vine and Wine, wine production reached a record level of 293 million hectolitres in 2018. As per a report by Zion Market Research, global wine market is expected to generate revenue of around USD 423.59 billion by the end of 2023, growing at a CAGR of around 5.8% between 2017 and 2023.
In Australia, GAIA (Geospatial Artificial Intelligence for Agriculture) uses AI software and a satellite image library to plot every vineyard in the country. GAIA is a cloudbased, automated solution for vineyard identification and mapping. Deep learning neural networks are responsible for GAIA's ability to identify features of vegetation, and allow it to continuously improve. GAIA improves classification of vineyards and crop conditions by analysing the data it collects through deep neural networks.
Developed via a European Union research consortium, vineyard-monitoring robot Vinescout, uses an array of technologies for wine selection. VineScout utilizes an infrared sensor and a multispectral camera to respectively measure the temperature of plant leaves and the amount of water contained within the plants to let growers know if the plants are getting enough water, along with their current level of maturity and robustness.
Ailytic, a South Australian tech company, has developed an AI software to collect data from production and use it to analyze variables such as temperature and inventory. Then it generates an optimal production schedule based on the analysis, allowing companies to maximize their time and money.
Tastry, a sensory sciences company based in California, uses machine learning to teach artificial intelligence to "taste" – and this technology is shaking up the wine industry. Tastry's technology decodes aroma and flavor profiles by chemically analyzing thousands of wines in their lab. Then Tastry identifies the unique consumer palate of each individual that takes a quiz in a store our on their app.
Modern technology is changing the way we consume our wine. Tech is at play at the back end for the production process and in the front helping us make better wine choices

Credit :Akhil Handa