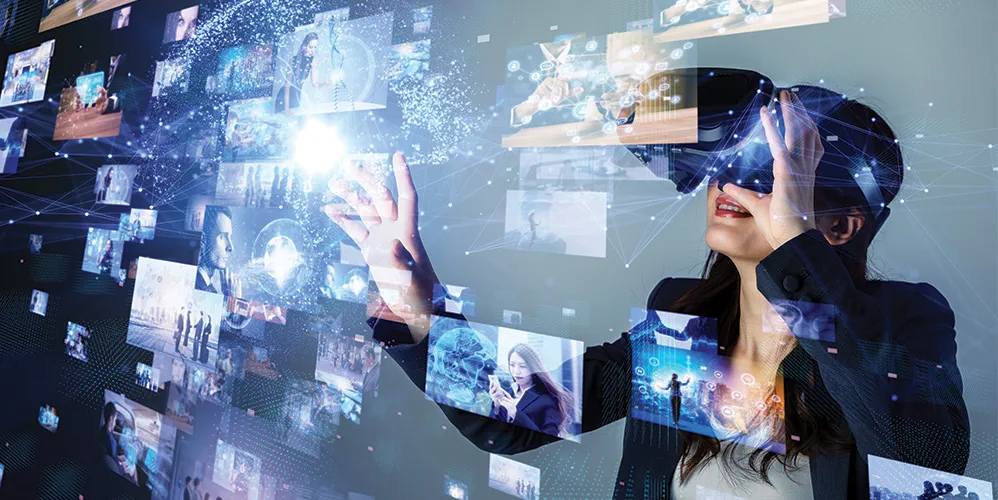 With the emergence of various innovative technologies, filmmakers are effectively saving time and money by automating their film creation process to a large extent. Filmmakers are utilizing AI in various stages of filmmaking, right from pre-production, production to the post-production stage.
Cinelytic, Los Angeles based startup, has developed AI software for filmmakers to predict the probability of a movie's success based on the casting of actors/actresses. If the filmmaker is unsure of which actor to cast for a role, he can enter their names into the program and see which actor might
Belgium based ScriptBook, has developed an AI cloud-based software Script2Screen to analyse the script and predict box office success or failure. The user can upload their screenplay on the platform which generates an AI-based assessment indicating the commercial and critical success of a project, along with insights on the storyline, target demographics, market positioning, distribution parameters etc.
Vault ML, an Israeli startup, launched an artificial intelligence platform 4CAST. It uses over 40 years of box office data, 4 lac plus movie scripts and numerous other film data to predict opening weekend box office sales. Its predictions are right 75 % of the time and thus it helps filmmakers in their business risk management.
On the other hand, 20th Century Fox has launched the AI/ML program Merlin to help review trailers before they are released. The AI program optimises the marketing and distribution efforts in order to generate wider publicity for the specific movie or web series. It predicts and recommends appealing clips and flags them as the parts of the trailer which the audience will enjoy the most.
Similarly, Microsoft has developed an AI speech translation engine Azure for dubbing Hindi movies into different languages. On this platform, Bollywood movies are dubbed with the help of AI in different languages.
Looking at the fact that there is a plethora of data available in the film ecosystem, many companies are coming up with innovative solutions where these softwares read the historical data about movie performances over the years, then cross-references it with the current information and thus helps in writing scripts, simplifying the production process, casting actors, composing music, editing movies, plan marketing and distribution and calculate the return of investment.
Credits : Akhil Handa
The contents of this article/infographic/picture/video are meant solely for information purposes and do not necessarily reflect the views of Bank of Baroda. The contents are generic in nature and for informational purposes only. It is not a substitute for specific advice in your own circumstances. Bank of Baroda and/ or its Affiliates and its subsidiaries make no representation as to the accuracy; completeness or reliability of any information contained herein or otherwise provided and hereby disclaim any liability with regard to the same. The information is subject to updation, completion, revision, verification and amendment and the same may change materially. The information is not intended for distribution or use by any person in any jurisdiction where such distribution or use would be contrary to law or regulation or would subject Bank of Baroda or its affiliates to any licensing or registration requirements. Bank of Baroda shall not be responsible for any direct/indirect loss or liability incurred by the reader for taking any financial decisions based on the contents and information mentioned. Please consult your financial advisor before making any financial decision.
AI in Defence sector
Dear Reader, 
India holds the 4th rank in terms of the Army strength, with US, Russia and China placed ahead of it. The Indian startups are leveraging technology to come up with innovative solutions for empowering the nation's defence and security. These startups are from different locations in the country and have specialisation in areas such as drones, advanced materials, cyber security, IoT, etc. 
Gurugram-based CRON Systems is developing IoT-based products to help the armed forces deploy border security solutions. CRON Systems initially began focusing on building laser walls for the Border Security Force (BSF). But it eventually expanded its products and services to include automation for drones, rovers and a central dashboard to control the applications through its command, control, communication & information (C3i) hub miCRON. 
Bengaluru-based Asteria Aerospace is a robotics and artificial intelligence startup, which provides drone-based solutions to the military, paramilitary and police forces for security and surveillance purposes. Asteria Aerospace's product line currently includes three drones. Its CYGNUS drone is a mini fixed-wing drone known for its endurance, range and payload capabilities and is used for ground-up surveillance and security operations. Asteria's second product, DGCA certified A200, is a micro sized drone deployed for enterprise operations. Thirdly, the A400 is a mini drone whose vertical takeoff and landing allows quick deployment and surveillance from confined locations. 
Ahmedabad-based Optimized Electrotech is an electro-optic startup that provides security and surveillance solutions. The startup provides electro-optics system, which can be used for the surveillance of smart cities, satellite-based imaging, border surveillance, medical imaging, access control, machine vision, automotive (Advanced driver-assistance systems, i.e., ADAS) and consumer electronics.  The startup's InfiVision product series can detect a tank from a distance of 30 km. 
Chennai-based defence tech startup Big Bang Boom Solutions (BBBS) is involved in developing integrated warfare systems for defence purposes. Some of the products developed by the startup include: T-Series Unmanned Tank Development, BN (boron nitrate) based Hybrid Personal Combat Armour, 360 Advance Battle Interface, Flying Warden-drones for riot control and a smart fencing system. 
Iowa and Chennai-based Vinveli, focuses on providing solutions to the aerospace and robotics industry. The startup is involved in building Unmanned Aerial Vehicles (UAV) for both commercial and defence purposes. 
The possibility of AI-ushered advancements has opened the scope of an arms race where the conventional military capabilities will matter much less in future. In November 2019, the Indian government said it was looking to fund at least 250 defence startups over the next five years in order to come up with new cutting-edge solutions for the armed forces. 
Credits : Akhil Handa,Manisha Gawle
Automated Driving
Dear Reader,
Automated driving normally refers to self-driving vehicles or transport systems that move without the intervention of a human driver. These features generally fall into logical groups based on how they combine acceleration, braking and steering. Autonomous vehicle market is projected to surpass US$ 65 billion by 2027 with companies such as Tesla, Autoliv Inc. being the key players.
Drivers need to be able to process a great deal of information as it is a skill that must be learned – this not only applies to people but is also true for automated and autonomous vehicles. In order for driverless cars to react correctly and safely in all situations, they require artificial intelligence and an electronic "brain" that must possess immense computing power.
With the new generation of its AI-capable control unit, ZF ProAI, has developed advanced driver assistance systems (ADAS) which rely on cameras and radars. Companies like Waymo are working on the next stage: autonomous driving. When cars can drive themselves, human error – statistically the most likely cause of accidents – will no longer be an issue.
Today, cars are being developed with cognitive abilities similar to that of a human brain so that they can make decisions which are not included in their code. In a fraction of a millisecond, self-driving cars must be able to process 360-degree view of the environment, interpret this information, verify the position of the vehicle itself, track the position of any sources of danger,   calculate and carry out driving manoeuvres. Thus making, Vision Zero - the goal of ending motoring accidents a reality.
Chinese car sharing operator Pand Auto is already testing automated cars in Beijing. The Chinese government is supporting the construction of large test sites and has opened the first test center for autonomous vehicles in Beijing, creating what is literally a driving school for autonomous vehicles.
The trend toward automation is not just limited to passenger cars. Companies like ZF Friedrichshafen have long been working on self-driving mass transit and cargo movers, automated commercial vehicles, parcel delivery services, intelligent forklift trucks and innovative agricultural machinery.
On the other hand, Amazon is planning to put 100,000 electric delivery vehicles on the road by 2030, with deliveries starting as soon as 2021. They plan to buy these vehicles from Rivian, an electric automaker in which Amazon has invested $440M. Similarly, Microsoft is joining forces with Cruise, the self-driving subsidiary of General Motors, to help speed up the commercialization of autonomous vehicles. Looking at the potential possibilities, we can safely conclude that self-driving cars on roads don't seem to be a distant dream.
Credits : Akhil Handa,Clint James