No more liabilities with an insurance that covers it all
It is an insurance covering financial loss following damage to the property by fire and other specified named perils. Building and contents - machinery, stock, furniture, fixtures, fittings, office equipment, property held in trust if specifically declared at specified locations can be covered in this insurance. The property may be of an individual or entity. Insurance cover can be provided for dwellings, shops, offices, industrial risks and other manufacturing/ commercial establishments.
Scope of Cover - covered perils:-perils:
Fire
Lightning
Explosion/iImplosion
Aircraft Ddamage
Impact dDamage by any rail/road vehicle or animal, other than owned vehicle/animal
Missile testing operations
Bush fire
Subsidence and& landslide including rockslide, etc.
Bursting and&/ or overflowing of water tanks, apparatus and& pipes
Leakage from automatic sprinkler installations
On payment of additional premium coverage can be provided for the following:-

Earthquake fire and& shock
Storm, cyclone, typhoon, hurricane, tornado, flood and& inundation
Terrorism
---
What determines premium?
Occupancy of the premises (i.e. activity carried out) and nature of manufacturing/ process
The scope of insurance cover desired- what is to be covered, whether any extra perils are opted in
The location of the property/risk to be insured
Past loss experience
Key Exclusion Fire
Fire Policy Wording
Bank of Baroda is authorized by the Insurance Regulatory and Development Authority to act as a Corporate Agent from 01/04/2019 to 31/03/2022 for procuring or soliciting business of life insurance, general insurance and standalone health insurance under Registration Code CA0004".Insurance is the subject matter of solicitation. For more details on risk factors, terms and conditions please read sales brochure carefully before concluding a sale. The purchase of Insurance product by Bank of Baroda customers is purely on a voluntary basis. The insurance products are underwritten by respective Insurance company. Bank of Baroda does not perform any insurance e-commerce activity on its website. The contract of insurance is between the insurer and the insured; and not between the Bank and the insured.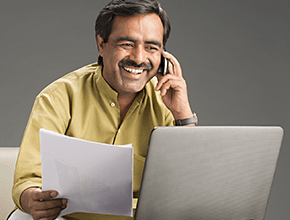 Request Callback
Please fill in these details, so we can call you back and assist you.

CholaMS Group Health Insurance

Tata AIG Medicare

National Mediclaim Policy

National Super Top Up Policy

Auto Secure Private Car Package Policy

Auto Secure Two-Wheeler Package Policy

CholaMS Motor Insurance

Travel Guard by TATA AIG

Overseas Mediclaim Business and Holiday

Overseas Mediclaim Employment and Studies

AIGC business guard