Wide Range of Retail Loans to Meet Your Diverse Needs
---
Bank of Baroda, for rural India, with rural India.
Baroda Rural Housing Finance Scheme
The Baroda Rural Housing Finance Term Loan provides for the acquisition of new dwelling unit or dwelling units which are not older than 20 years, based on approved architect's certificate on life of the building. this loan can also be used for the repair/renovation/extension on an existing house or for the repayment of a loan already availed of from a housing finance company provided sufficient documentary evidence is produced.
Funds acquired through this loan can also be used for the construction of dwelling cum farm house on agricultural land for residential and storage of farm machinery, implements and farm produce purposes.
---
Benefits
Income tax exemption under section 23/24 (i)
Tax benefit under sec. 88 of IT Act.
---
Interest Rates & Charges
| Period | Fluctuating rate option (% p.a.) | Fixed rate option* (% p.a.) |
| --- | --- | --- |
| Loan up to 5 years | 9.25 | 9.50 |
| Loan over 5 years and up to 10 years | 9.75 | 10.00 |
| Loan over 10 years | 10.25 | 10.50 |
*No fixed rate option for loan up to Rs. 2 lakhs.
Processing Charges
Processing charges (only once at the time of sanction). The processing charges shall be 0.125% of the loan sanctioned.
Documentation charges (only once at the time of disbursement):
| | |
| --- | --- |
| Up to Rs. 25,000 | Nil |
| Above Rs. 25,000 & up to Rs. 2 lakhs | Rs. 50 |
| Above Rs. 2 lakhs & up to Rs. 5 lakhs | Rs. 175 |
---
Terms & Conditions
Maximum tenure is 20 years depending upon repaying capacity including moratorium.
Maximum loan available is Rs. 5,00,000 for purchase of dwelling unit, Rs. 1,00,000 for repairs/renovation of existing dwelling unit. Although this is the ceiling on the loan, quantum of loan should not exceed three times of the annual household income of the borrowers/joint borrowers.
Margin: 10% of all cases (including cost of land, registration charges, cost of stamp, etc.)
As the benefit could vary each year, please do check out the current benefit available.
Beneficiaries include individuals over 21 years of age.
No fee for part prepayment shall be payable by the borrower. However, In case of full prepayment or foreclosure, a fee @ 2% on amount prepaid including any such amount prepaid in the last financial year shall be payable by the borrower.
Security/documentation to be furnished:

Equitable mortgage of housing property
Other securities, if EM is not possible /feasible.
Charge on agriculture land if dwelling-cum-farm house is constructed on agricultural land.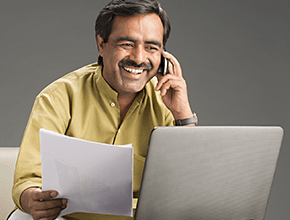 Request Callback
Please fill in these details, so we can call you back and assist you.