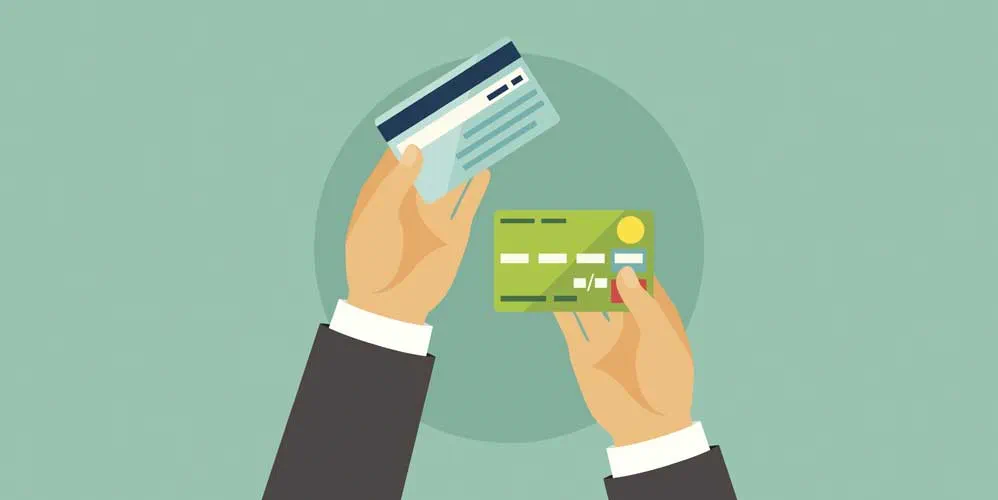 4 Differences between Credit Card and Debit Card
When you open a bank account, you are provided with a cheque book, a passbook and an ATM-cum-debit card, also known simply as a debit card. After you've held your account with the bank for some time, the bank may even offer you a credit card. However, many people are often confused about the difference between debit and credit card and often assume them to be the same. So, we've listed the differences to help you understand. Let's start with understanding the meaning of each card.
What is a debit card?
A debit card is a card that is linked with your savings or current bank account. When you open your bank account, the bank issues a card that you can use at ATMs and PoS terminals to withdraw money or pay for your expenses, respectively. The sums are automatically and instantly debited or deducted from your debit card. Banks provide free debit cards and charge a small annual maintenance fee.
What is a credit card?
A credit card is another type of bank card through which you can borrow money for a bank or financial institution. The issuer provides you with a line of credit, also known as a credit limit. This limit is determined based on your income and can be increased from time to time. The issuer bills you for your credit card expenses, and you need to pay them off by a stipulated date. If you fail to repay the sums borrower on credit, the issuer levies an interest rate on the money borrowed.
Credit card vs debit card
Having explained the meanings of credit and debit cards, let's find out what is the difference between credit card and debit card. They are as under:
Bill vs account statement
People who have a credit card are sent a bill for the expenses incurred on the card each month. The issuer sends a bill explaining the minimum and total sums due. In the case of debit cards, the account holder can directly access the savings account to see the expenses incurred.
Linking the card
The debit card is linked to your savings account, whereas the credit card is linked to the financial organisation or issuing bank offering the credit facility.
Credit vs spending limit
Typically, credit card companies provide a credit limit, and you cannot borrow sums exceeding the credit limit. In the case of debit cards, banks issue daily cash withdrawal as well as PoS spending limits.
Interest charged
The credit card issuer levies an interest rate if one is unable to repay the amounts borrowed on time. However, in the case of debit cards, money is not borrowed on credit, so no interest is charged.
Apart from the points mentioned above, a significant aspect of difference between debit and credit card is that debit cards are provided free of charge by the bank. In contrast, credit cards may be availed through an application or by invitation only.
The contents of this article/infographic/picture/video are meant solely for information purposes and do not necessarily reflect the views of Bank of Baroda. The contents are generic in nature and for informational purposes only. It is not a substitute for specific advice in your own circumstances. Bank of Baroda and/ or its Affiliates and its subsidiaries make no representation as to the accuracy; completeness or reliability of any information contained herein or otherwise provided and hereby disclaim any liability with regard to the same. The information is subject to updation, completion, revision, verification and amendment and the same may change materially. The information is not intended for distribution or use by any person in any jurisdiction where such distribution or use would be contrary to law or regulation or would subject Bank of Baroda or its affiliates to any licensing or registration requirements. Bank of Baroda shall not be responsible for any direct/indirect loss or liability incurred by the reader for taking any financial decisions based on the contents and information mentioned. Please consult your financial advisor before making any financial decision.
6 Easy Ways to Choose the Best Personal Loan in 2022
There are multiple personal loan providers present in the market today; thus, you get a plethora of personal loans options to choose from. However, it is important to ensure that you get the best personal loan for yourself by choosing the right creditor.
This will ensure that you can clear off your debt easily without taking on any unnecessary stress.
Does a Co-Applicant's Income Improve Your Chances of Getting a Higher Home Loan Amount?
Does a Co-Applicant's Income Improve Your Chances of Getting a Higher Home Loan Amount?
A Home Loan is considered a once-in-a-lifetime opportunity for many people. That is why it would help to maximise your potential loan amount. The best to go about is to opt for a joint Home Loan. Let's find out what is a joint Home Loan and how you can improve your chances of getting a higher Home Loan amount.
What is a Joint Home Loan, and What is a Co-Applicant in Home Loans?
A joint Home Loan is one that you can take along with another applicant or a co-applicant. A co-applicant is simply an additional applicant who is just as involved in the underwriting and approval process of the same Home Loan. When you take a loan with a co-applicant, it is deemed as a joint Home Loan.
A co-applicant may be named as the secondary applicant on the joint Home Loan but may share the same loan repayment responsibilities and benefits that go with a Home Loan. Co-applicant may or may not be joint owner of the property. However a joint owner has necessary to be a co applicant even if he / she is not having any income (e.g. In case of house wife). If joint owner is not having any income, then eligible loan amount would be calculated solely on the basis of income of main applicant.
Having a co-applicant on your Home Loan can also increase your chances of getting the loan approved. Furthermore, it also helps you procure a higher loan amount to buy the house of your dreams. However co-applicant must be your close relative.
Benefits of Having a Co-Applicant in Home Loan
Having explained what is a joint Home Loan and the definition of a co-applicant, let's take a look at a few benefits of having a co-applicant on your Home Loan.
The bank considers the income of both applicants
When you apply for a Home Loan, the bank considers various factors that can affect your eligibility. This includes your income, outgoing expenses, credit scores, and so on. While you may be eligible for the loan, you may not get a higher loan amount as the sole applicant. But when you apply for a Home Loan jointly with another applicant, the bank also considers their income. A higher income typically results in a higher loan eligibility amount, enabling you to buy a better property without compromising.
A joint Home Loan reduces your loan burden by half
Another advantage of taking on a joint Home Loan is that your loan burden is reduced considerably. You and your co-applicant can devise a strategy that distributes the loan repayment equally. This way, if either of you is faced with unpredictable circumstances leading to a loss of income, the other can ensure that EMIs are paid on time. Doing this ensures you never default on your EMI payment.
Conclusion: Now that you know what a co-applicant is in a Home Loan, you should consider applying with one. A co-applicant reduces your loan burden and shares financial responsibility.
So are you looking for a Home Loan? Apply now with Bank of Baroda